By: Sarah J. Maas
# 6 in the Throne of Glass Series | 286 Pages | Pub. 2017
Tower of Dawn at a Glance
Overall Rating: 

★★★★☆

Dude:

Like the training bra of boyfriends

Heroine # 1:

Yrene is as cool as Joanna from Fixer Upper

Heroine # 2: Nesryn traded UP
Steaminess:

What happens in the Oasis, stays in the Oasis

Brutality: Excuse me, SJM?! How dare. You. Ruin. Me. Like. That.
Pairs Well With:
Neith's Arrow
2 tablespoons gin

2 tablespoons Campari

2 tablespoons sweet vermouth

1 orange twist
Our Thoughts
Our feelings on Chaol are no secret. We think he's the crazy ex-boyfriend that just won't go away because SJM keeps shoving him down our throats. Quit trying to make Chaol a thing!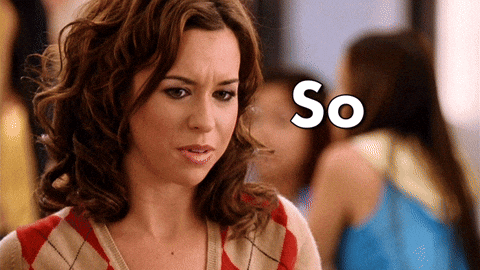 Yeah, he looooves Dorian and is "oh so loyal" but we think he's a whiny jerk that lacks perspective and just needs to get over himself. So, the fact that we had to read a 620 page book on him wasn't something we were precisely looking forward to… But overall, Tower of Dawn wasn't bad. Yeah, it was way too long and probably could've been ⅓ of the size because it didn't really add to the overall plot until 70% through the novel but the new characters in the southern continent made it worth it.
Beware, Spoilers are coming…
Continue reading "Tower of Dawn (TBH We Still Hate Chaol) | Book Review" →