Standalone | 464 Pages | Sept 3, 2019
We Speak in Storms at a Glance
Overall Rating: ★★★★★
Characters:

grasping my heart

Impact:

Read this NOW

Emotional:

I'm not crying, you're crying

Creepiness:

Yes! Ghost hunters!
---
Review
I would like to thank Penguin Teen for sending me this book as well as others in the Daring Debuts Blogger Campaign.
Wow. I haven't been so surprised by a book in a very long time. I'm not sure what I expected, but it wasn't a haunting and beautiful tale of history and the effects the past can have on our future.
Lately, I have had an extremely difficult time connecting to books set in highschool. But that wasn't an issue with We Speak in Storms. The three main characters made me feel such strong emotions that I immediately cheered for them and hurt when they did. Set fifty years to the date of an epic twister that decimated the youth of Mercer, Illinois, we follow Callie, Joshua and Brenna through their own struggles. But the dead have a way of coming back.
"If you were taken too soon, wouldn't you want to watch what you'd left behind? The life you could have lived."
When I say this book is haunting…I mean it in more ways than one. Yes, the life struggles that our main characters encounter hurt and haunt you, but a few chapters in I started to question if there were really ghosts in Mercer. This, I did not count on and it was an amazing surprise. Lund weaves in chapters from the perspective of those who have passed on in the town. This adds an almost creepy factor, but also a creative way to present flashbacks. Later we begin to learn about the teens who died in the original twister. All while Callie, Brenna and Joshua are discovering the true history themselves.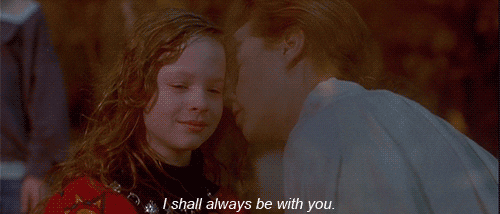 Callie's mother is dying of cancer. Joshua has come out to the school only to realize that he isn't being directly bullied, but ignored as though he himself is a ghost. Brenna is trying to keep her love for her culture in a town where white is the only acceptable skin color. My heart bleeds for these teens. I wanted to reach in and hug them all throughout the entire book. I can't express enough how much I want to drop this book into the hands of any person who has felt ostracized. Like they aren't enough. Like they don't fit in. Like they need to change who they are to make others happy or comfortable. Like the way they grieve isn't the right way to grieve. I could go on forever, but it's only because this book almost made me weep with relief that it could tackle those traumatizing issues and make them beautiful. 
If you are a teen or have a teen or if you have felt any of those feelings, I strongly encourage you to pick up this gorgeous book. You will not regret it.
I don't usually post trigger warnings, but I think that it's appropriate for the type of impact this book has.
TW: Domestic abuse, rape, eating disorders, animal abuse. 
---
Have you read We Speak in Storms? Let me know what you thought in the comments! 
Follow me! 
Twitter || Goodreads || Instagram