Stalking Jack the Ripper #2 | 435 Pages | Pub. 2017
Hunting Prince Dracula at a Glance
Overall Rating: ★★★1/2
Heroine:

She keeps it 100

Dude:

Mr Perfect

Steaminess:

That's what alcoves are for

Brutality:

Impaled
Pairs Well With
Dracula's Kiss
1 ounce black cherry vodka

1/2 ounce grenadine

5 ounces cola

Garnish: maraschino cherries
---
Review
"We're going vampire hunting, Cresswell."
Alright, so this is my second post for the #stalkathon hosted by Destiny @ Howling Reads. We are having so much fun going through these books in preparation for Capturing the Devil.
Hunting Prince Dracula follows our friends Audrey Rose and Thomas to Romania as they fight for positions in an elite medical examiner school. Of course what is a visit to Romania without some murders by Vlad the Impaler, aka Dracula? Plus, they take the Orient Express!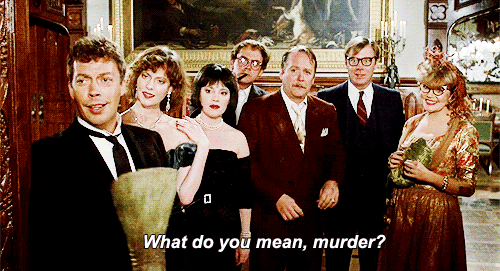 I loved the historical aspect of this book. Much like SJTR, you can tell that Maniscalco did heavy research for this book. The history of the myths and the real family are the background to the story, which takes place in Bran Castle itself.
I LOVE eastern Europe and I was expecting this book to be my favorite of the series, just based on the setting. However, I did not fall in love with this book. It was a cute read, with a great history laid in, but it just fell a little short for me.
Audrey Rose, recovering from the discovery of Jack the Ripper, has some serious PTSD. As she should. That was a horrifying and traumatic event. She sees ghosts and visions, leading her to nearly pass out in public multiple times. I love Audrey for being so strong, but she overdoes it. She refuses to let anyone help her or to even talk about it for way too long. This makes her pile her anger onto Thomas, who, in all fairness, messed up bigtime.
While, I appreciated Audrey reacting and acting in a very human and real way, it makes her sloppy. She trusted people that she otherwise wouldn't have and pushed away Thomas. I tried to understand that she was grieving, but she was nasty and mean, lashing out at many people. Again, this is a very human and real reaction, but it felt like it was a plot device to force her independence. She was already extremely independent.
Thomas is his hilarious self, but he has many secrets. They weren't very good secrets Thomas…we guessed them. I do love Thomas and his sister Daciana, who was a welcome addition to the cast of characters.
"You know, I much preferred you when you weren't speaking."

"Ah" – Thomas sat back, inhaling deeply – "either way, you prefer me."
The biggest annoyance I had with this book was the timing. There are dates at the beginning of each chapter and they are inconsistent with the plot. Do yourself a favor while reading and do not read those.
Example: Audrey writes her cousin, who is in London, a letter midday on Dec 3. On the 4th, she talks about how her cousin hasn't responded to her yet. Well, unless they had an amazing letter carrying system in 1888, her letter wouldn't have even gotten to her cousin all the way from Romania, much less be responded to!
I know it's a little thing, but the days seem to go on forever and the timing does not work. It drove me crazy.
I will say, that the ending was SPECTACULAR. I will be reading the third book based solely on the last 25% of this book.
Never ask what is in the bathtub. NEVER.
---
Have you read Hunting Prince Dracula? Let us know what you thought in the comments!
Follow us!