Chantal and Caidyn at BW Reviews came up with a fun mid-year tag. Thanks for tagging me! This should be fun.
---
1. Where are you on your Goodreads challenge? Ahead or behind?
Ohh man. I'm behind on Goodreads technically, but ahead in reality? I have read a ton of books that I didn't mark down on GR, but since I may never use those, technically I'm 3 behind at 51/100. My personal spreadsheet is like 90/100.
2. Have you really been reading your top ten books of the year?
Good question. I'm going to say yes because the only two that I was psyched for and pre-ordered, but haven't read yet are The Vanishing Stair and Lady Smoke.
3. Are you going to change some of your top tens halfway through.
No, I think i'll stick to that list. I have read most of them already lol.
4. What are your top 5 books so far this year.
The Song of Achilles, Red Rising, Kingsbane, Vow of Thieves, The Boneless Mercies
5. Any new releases you're excited for?
All of them? I'm dying for The Beautiful, because I am on board to bring back the vamps.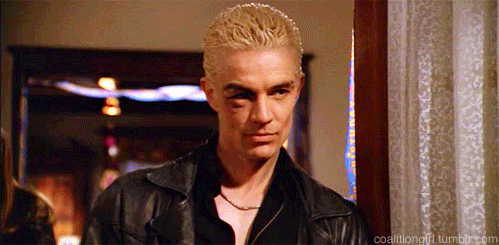 6. Favorite character of a new (either released this year or new to you) book this year?
Have I mentioned that I have a killer crush on Hanna Fucking Donelly from Gemina?
7. What's a book you regret not having read so far this year?
Golden Son. I think time has kept me from this one, when I really just want to binge the trilogy. But it's INTENSE.
8. What are your favorite TV shows/movies so far this year?
I pretty much only watch Crime shows and stand up comedy. I watched bits of Outlander and that was good… eek
9. What do you really want to watch before the year is out?
Good Omens. I need to see what this business is about.
10. What's one song you've become obsessed with?
Everything Billie Eilish.
11. What are your favorite songs/albums so far?
Sum 41 came out with new stuff and i'm excited! But mostly I'm just waiting for the new Highly Suspect album to drop.
---
Tags: Lexie | Dev | Laura Beth | Evelyn
Follow me! 
Twitter || Goodreads || Instagram