By: Margaret Owen
The Merciful Crow #1| 384 Pages | Pub. July 30, 2019
The Merciful Crow at a Glance
Overall Rating: ★★★★★
Heroine:

She can be my chief

Dude:

Always has to be the hero

Steaminess:

What is it with caves?

Brutality:

Pulling out corpses' teeth
Pairs Well With
The Crow
¾ oz whiskey

1 ½ oz lemon juice

1 dash grenadine
---
Review
Thank you to Edelweiss and Macmillan for my free review copy!
I'll be honest, I dragged my feet to download this book because I wasn't sure that I wanted to read about body collectors. But that cover? I am in love with the cover so it 100% won me over. I'm so happy that it did! This was such a wonderful surprise that gave me everything I could want in a YA fantasy.
Badass heroine ✓
Solid family ✓
Well-built world ✓
Interesting magic ✓
Feisty romantic interest ✓
Well-crafted supporting characters ✓
I am PLEASED. 
Fie is in the crow cast, which is the lowest cast in the system. The cast system is all birds and corresponds to their magic. Example: Phoenix cast are royals and possess fire magic. But crows don't get their own magic. They have to steal it through bones. Here is where I got some serious Daughter of Smoke and Bones vibes. Most of the bones that crows take are teeth. You know, for their portability and how fashionable they are as a necklace.
Crows are also body collectors for the plague. They travel in bands to remove the bodies from the plague. This generally includes mercy-killing a handful of people. So of course tons of fun! Crows are also treated horribly and are not allowed to carry weapons or really to defend themselves. 
So when two royals escape in Fie's body-cart… shenanigans ensue.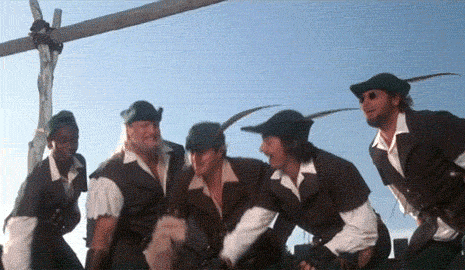 I loved this world and system of magic. There isn't an endless supply of life-saving magic that gets them out of every bind. There is plenty, but it's minimal and well done. I enjoyed the slightly-medieval feel given by the plague. Smoke signals alert the crows and the nearest band travels to the site to handle the plague. They even have a system of safe-houses and coordinators to ensure that the bands are properly spread out to deal with the plague systems.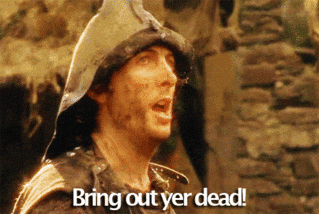 Probably my favorite thing was the Money Dance. Payment for mercy-kills is not standard, so each village essentially gives what they feel is right. If a chieftain feels shorted, they bust out the Money Dance. It's amazing. Essentially, they threaten to leave the plague-ridden bodies through a tribal dance. I AM OBSESSED. What a way to negotiate.
The characters are so strong. I LOVE Fie. She is a crow witch, so she has the ability to use much more magic through the teeth. This also means that she will become chief of her band of crows one day. She is tough as nails. Honestly, she was a touch bitter, but it is 100% appropriate and justified. All she wants is safety to do her job. It's not a lot to ask.
But my obsessed love for Fie came when she was challenged on her birth control. Sounds dumb, but I lived for that moment.
"Don't tell me you're worried I'll get you with child," Jasimir scoffed.

"Don't flatter yourself," she shot back.

"And learn how bleeding works. I don't need any more pains in the ass."
The romance was fun and felt natural to me. I like that it was second to the action and not the primary focus. There was just enough to make me feel warm and fuzzy, but it was a supporting character and I wasn't even sure how slow it would burn. Plus, we were given secondary characters who I'm sure are going to get their own little side stories. 
As far as the technical stuff goes, the pacing was great. I read it in two sittings only because I had to get off of a plane. There were plenty of natural stopping points, I just didn't want to stop. From the very first chapter I was hooked. I highly suggest you check this out when it comes out on the 30th!!=
---
Have you read The Merciful Crow? Let us know what you thought in the comments!
Follow us!
Twitter || Goodreads || Instagram