Stalking Jack the Ripper #1 | 337 Pages | Pub. 2016
Stalking Jack the Ripper at a Glance
Overall Rating: ★★★★
Heroine:

Not captain obvious

Dude:

Snarky & sexy

Steaminess:

The perfect amount

Brutality:

Dead bodies everywhere
---
Review
I'm reading this as a part of #stalkathon which was started by Destiny @ Howling Libraries in preparation for the release of Capturing the Devil.
"I couldn't help thinking he might prove an equally vexing mystery to solve."
So this was an adorable story. Our main character, Audrey Rose does not want to be your typical 19th century girl. She wants to be a medical examiner and is training with her uncle to do autopsies. 
I can get into that. It sounds fun right? And it was. I thoroughly enjoyed this fun ride through London with exciting characters.
Speaking of exciting characters, I live for Thomas Creswell. Thomas is a student of Audrey's uncle and fellow medical examiner/detective. At first, he seems to be Audrey's competition for her uncle's lessons, but grows to be a sort of friend and adorable flirt. Thomas's snark makes this book a four-star read. Without him, this book would be boring. 
"Not having any luck figuring me out, then? Don't worry, you'll get better with practice. And, yes" – he grinned wickedly, eyes fixed on his paper – "you'll still fancy me tomorrow no matter how much you wish otherwise. I'm unpredictable, and you adore it. Just as I cannot wrap my massive brain around the equation of you and yet adore it."
Can they just get married yet? I mean seriously, I'm living for Thomas.
I do have to say that the "murder mystery" was a let down. I pegged Jack in the first few pages and while, at one point I thought it could be someone else, it was not. I like the unpredictable and the mystery portion of this book failed me BIGTIME. 
I did love the SURPRISE dead body pictures. I'm a weirdo, but again, love the unexpected. And I did not expect dead body photos in a YA book! 
Audrey is a very smart girl, but she misses out on a lot of social items and Thomas seems to balance her very well in that regard. Her cousin Liza, who I LOVED, even points things out to Audrey and they go right over her head. It's kind of charming, but can be annoying at times when you want to wave your hands at her and scream LOOKOUT. Also, let the girl wear black if she wants to Nathaniel. I love that she walks around all emo. You do you Audrey!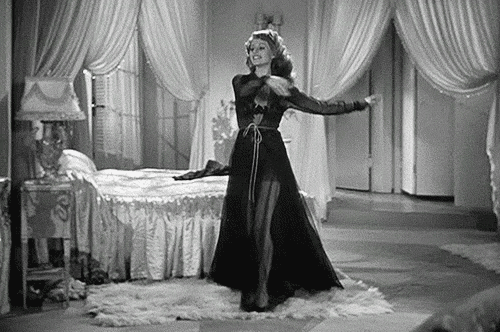 Audrey's lack of concern for what is normal and proper for a woman of her age made me love her. She give zero fucks for propriety and has no issue telling men that.
"Those who deserve respect are given it freely. If one must demand such a thing, he'll never truly command it. I am your daughter, not your horse sir."
We are reading Hunting Prince Dracula next and I'm so excited!
---
Have you read Stalking Jack the Ripper? Let us know what you thought in the comments! 
Follow us!