Top Ten Tuesday was created by The Broke and the Bookish in June of 2010 and was moved to That Artsy Reader Girl in January of 2018. It was born of a love of lists, a love of books, and a desire to bring bookish friends together.
The rules are simple:
Each Tuesday, Jana assigns a new topic. Create your own Top Ten list that fits that topic – putting your unique spin on it if you want.

Everyone is welcome to join but please link back to

The Artsy Reader Girl

in your own Top Ten Tuesday post.

Add your name to the Linky widget on that day's post so that everyone can check out other bloggers' lists.

Or if you don't have a blog, just post your answers as a comment.
---
This is a hard one because I have no idea! So this list is going to be a bunch of answers from quizzes…. Seems likes a fair idea.
First Quiz: Which Shadowhunter are you?
Answer: Alec Lightwood. I can see this. I am fairly dark, broody and sarcastic. He may not be my favorite shadowhunter, but I see our similarities.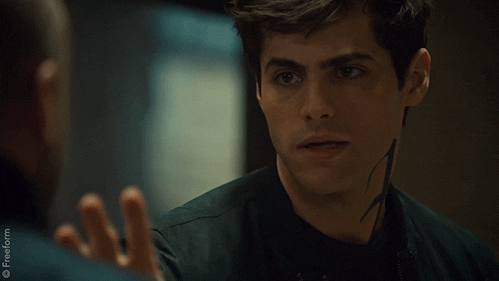 Second Quiz: Which Throne of Glass Character are you?
Answer: Chaol Westfall. This is incredibly disappointing and now I have to hide. Chaol is my LEAST favorite character. In fact, I hate him. Ugh.
Third Quiz: Which Harry Potter Character are you?
Answer: Draco Malfoy. This doesn't shock me even a little. I'm a super Slytherin anyway.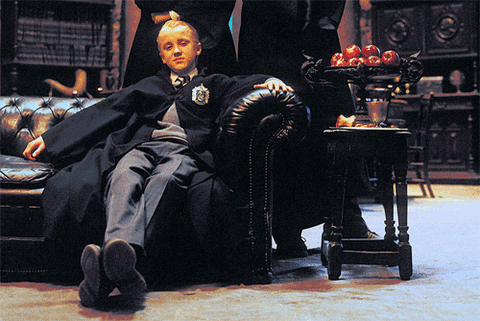 Fourth Quiz: Which ACOTAR are you?
Answer: Elain Archeron. This doesn't seem right, because in what world is Elain a Slytherin like me? None. Bad quiz.
Fifth Quiz: Which The Raven Cycle Character are you?
Answer: Richard Gansey III. I DON'T EVEN OWN BOAT SHOES.  Yeah… these quizzes are really confusing me. I am oblivious like him though…
Sixth Quiz: Which Divergent Character are you?
Answer: Tris Prior: Fuck this noise. Tris? No. I didn't hate her, but we share no similarities. Also, Allegiant ended HORRIBLY.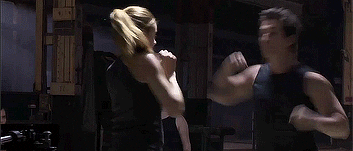 Seventh Quiz: Which book character are you most like?
Answer: Bella Swann – I CALL BULLSHIT! I refuse. I want nothing more than for Bella to disappear forever. These are sending me into a full existential crisis. WHO EVEN AM I???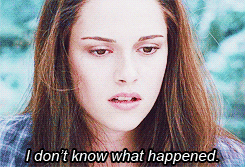 ---
Hope you enjoyed that nonsense? Let us know what you thought in the comments!
Follow us!
Twitter || Goodreads || Instagram