By: Pierce Brown
Red Rising Trilogy #1 | 382 Pages | Pub. 2014
Red Rising at a Glance
Overall Rating: ★★★★★
Heroine: Late to the party, but 100% worth it
Dude: Can we just let him breathe??
Steaminess: Too busy staying alive
Brutality: Just DON'T SING
Pairs Well With
Death by Shot
1 oz. white tequila
8 drops tabasco
1 red pepper
---
Review
Holy wow.
This is going to be a jumble of words and feelings because I'm not in a write a real review kind of mood. The gist of the book is that one race is oppressed by another and Darrow tries to save his race and get vengeance against his oppressors. Got it? Okay.
I was incredibly suspicious of reading this because i'm not a huge Sci-fy fan. Yes, I love Illuminae, but I have never read a long, serious Sci-Fy book. You can all throw the books at me now.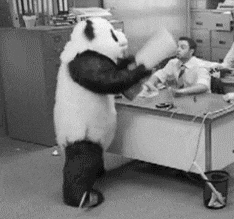 Teagan swore that if I got past the first 8 chapters I would love it. That girl is right 99% of the time too. I loved this book so much, it's going to haunt me until I finish the series.
Warning: this is not for the faint of heart. If The Hunger Games upset you, then you have no idea what this will do. Lots of people die. In horrible ways. Sometimes people you love are responsible and you don't know if you can love them anymore. Sometimes you can't sleep because you don't believe what you just read. And occasionally you will just need a really good cry.
But it's totally worth it.
I promise.
There are two distinct turning points in the first third of the book. If you can get past those two, then you will be fine. And you will definitely know when you get there because you will have to put your book down and stare into space for a minute.
Go read this and good luck!
---
Have you read Red Rising? Let us know what you thought in the comments!
Follow us!
Twitter || Goodreads || Instagram