By: K.A. Tucker
Standalone | 388 Pages | Pub. 2018
The Simple Wild at a Glance
Overall Rating:

★★★★★

Heroine:

The girl we all follow on Instagram

Dude:

Charlie Hunnam minus the motorcycle

Steaminess:

It melts some snow

Emotional:

Have some tissues… just in case
Pairs Well With
PBR
---
Review
If you need a book to get you out of a slump, well I found it. I fell so in love with this book. The characters are deep and the setting is rich. This is the first book I have read by Tucker, but it will definitely not be my last. We get glimpses of life in rural Alaska, both small town and native villages. The setting and descriptions alone may make you want to pack a bag immediately and haul off. If that doesn't do it, then Jonah will!
Calla heads to Alaska to see her father after 24 years and is your stereotypical city girl. She runs a blog and cares about her instagram more than she did her job. To be honest, she annoyed me with some of her typical behaviors. When she insisted on carrying ten pounds of makeup instead of some extra clothes or her boots I almost put down the book. I love my makeup, but I can also make do with a small bag. Despite her annoying moments, she is a fierce and the jokes she plays killed me. I love a good practical joke so Calla is my girl.
Calla's struggle in meeting her real dad was just heartbreaking. No one wants to feel abandoned by their parent and while I don't know that feeling, it made me want to hug my parents. I loved the relationship between Wren and Calla. It never felt forced or overdone. She grows to love him, but not in an overblown way.
Jonah is my kind of character. He is an absolute brat and a pain in the ass and I love it. Tough on the outside and pudding on the inside. Plus, I love a good bearded Viking man. Who doesn't?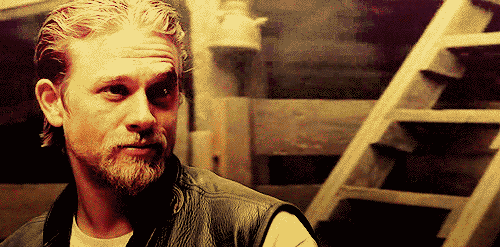 The love story wasn't front and center, which gave us more opportunity to see Calla grow. Both as a person and in her relationships with Wren and even her mother. I also loved the ending because it doesn't tie up in a neat little package. The big stuff is resolved, but it isn't a fairytale. I think that is the reason that a week later my heart is still stuck in this book!
---
Have you read The Simple Wild? Let us know what you thought in the comments!
Follow us!