By: Marissa Meyer
The Lunar Chronicles #4 | 827 Pages | Pub. 2015
Winter at a Glance
Overall Rating: ★★★1/2
Heroine: Which one?
Dude: King of deadpan
Steaminess: Keepin' it PG
Brutality: Lots of blood… lots.
Pairs Well With
Washington Apple
1 oz whiskey
1 oz sour apple schnapps
1 oz cranberry juice
Beware. Spoilers are Coming…
---
Review
I can finally say that I have read the Lunar Chronicles.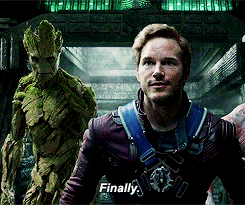 This has been a fun ride, but I will say first off that it was way too long. I just finished reading KOA and QOAAD which are both almost 1000 pages, but this book seemed longer. It just never ended!
I really liked Scarlet and Cress, but Cinder and Winter were lacking in my opinion. It was a decent read, but I had a really hard time staying engaged. The end was kind of an uphill battle because I fell in love with these characters and I HAD to get to their happy endings, but I was bored at the same time.
Jacin was the best. I can see why some people don't like him. His only concern in life is Winter and she is a looney toon.
She was prettier than a bouquet of roses and crazier than a headless chicken. Fitting in was not an option.
But I admire his dedication to her. Every girl wants a Jacin for themselves.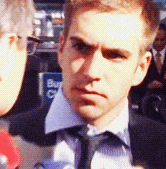 Kai won me over as well. I was surprised because I have never been a fan of Kai, but that guy got to me. He was basically on the front lines of all of the chaos and had to deal with Levana the most. Points to Kai for becoming the Emperor we didn't think you could be.
Cinder, Thorne, Cress, Iko, Scarlet and Wolf are the most adorable band of friends ever. I really loved all of these characters and I enjoyed the way that they handled what was thrown at them. Out of everyone I think I was most concerned with Thorne and Cress. I found myself hoping that the next chapter would be theirs to move along in their adorable story. Cress was hilarious and awkward in the best way.
Levana was super evil as usual, but I wanted more than just bitterness at her sister. No one just decides to murder thousands of people because they are mad at their sister… I'm not buying it. Also, who really killed Winter's dad? I assume that question is answered in Fairest, but I'm not going to read that. I think that my trip with these characters is at an end.
---
Have you read Winter? Let us know what you thought in the comments!

Follow us!