By: Neal Shusterman
Arc of a Scythe #1 | 435 Pages | Pub. 2016
Scythe at a Glance
Overall Rating:

★★★★

Heroine:

Sassy AF

Dude:

My cinnamon roll!

Emotional:

I'm dead inside

Brutality: Splat and regenerate
Beware. Spoilers are coming…
---
Our Review
I'm gonna be real honest and admit that I am super tired from being out all night at a concert. Lack of sleep has my brain barely processing this book so I'm just going to word vomit what I liked and didn't. OK? Great.
Things I loved
It makes you think – Be prepared for a deep dive into the human psyche. While it is written as a YA and reads like one, the ideas and themes were much more mature, which I loved.
The Worldbuilding – The background information and worldbuilding is on point in this book. Shusterman truly answered the question "what if?" in every sense. It's terrifying to picture this world where humans have exhausted learning and knowledge and just kind of exist forever. The thought process behind creating this world is fascinating to me.
Rowan – Yes, I have a soft spot for guys named Rowan, but his ability to stay good at his core after all of the crap that happens to him was astounding. He is a better person than 99% of us and I need to hug him.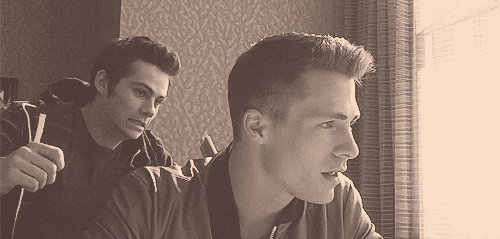 Citra – I cannot wait to see what she does in Thunderhead because the sass on this one is real. Citra is amazing and needs to just run the place along with H.S. Curie to beat down the patriarchy in the Scythe world.
Faraday's Plotting – While I'm a little mad at him, I do have to respect a solid plotting game. Faraday is kind of a genius for pulling off the things he does.
Things that made me rage
The political infighting with the Scythes – We see how important Scythe's are to society and then they all get together to see who can act like the biggest jerk off. I want to burn down all of their meetings so that people don't have to deal with the self-righteousness and serial killer mentalities.
Faraday hoodwinking everyone – I feel like I saw this coming when she was running away, but I wasn't sure if Shusterman was really going to go there. I loved Faraday and did not appreciate his self-sacrificing bullshit.
Goddard – Wow. This guy is insane. He does MASS MURDERS with glee. Actual glee. And then throws a rager. He really cannot die enough times to make up for how horrible he was.
---
Have you read Scythe? Let us know what you thought in the comments!
Follow us!