Happy Friday, everyone! We're on the struggle bus with writing reviews so we decided to do this fun tag that we've seen floating around the blog-verse.
RULES:
Write 30 character names on pieces of paper.

Put them in a jar/mug/cup.

Randomly choose two pieces of paper for every question. In each of the 15 questions, you have to decide which of the two characters fits the question and which one is not good enough.
We're too lazy to actually write names on a paper so we just stuck them in a random list maker!
---
The Tag
1. YOU ONLY HAVE ONE MORE SPOT ON YOUR SPELLING BEE TEAM. WHO DO YOU PICK TO COMPLETE YOUR TEAM?
Harry Potter vs. Sirius Black. Okay, to be honest… Harry is… kind of dumb so I'm going with Sirius here. Sorry, Harry but you're not the brightest bulb sometimes & Sirius figured out animagus!
Winner: Sirius
2. BOTH CHARACTERS WANT TO KILL YOU. WHICH ONE WOULD YOU KILL
Mr. Filch vs. Voldemort. Phew, this one couldn't be easier thank goodness. I was worried I was going to have to kill Dobby or something here. Hasta la vista, Voldy. I couldn't separate Filch and Mrs. Norris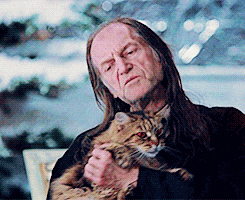 Winner (or rather, Loser): Voldy  
3. YOU'RE ON THE BACHELOR/BACHELORETTE AND YOU'RE DOWN TO THESE TWO CHARACTERS. WHICH ONE ARE YOU GOING TO GIVE YOUR ROSE TO?
Grawp vs. Cho Chang. Wow, my decision to add Grawp into this is really biting me in the ass. I like Cho but I don't know if I can handle all the tears for the rest of my life. So…. here's to investing in bike bells for the rest of my life.
Winner: Grawp
4. YOU'VE BEEN CHOSEN FOR THE HUNGER GAMES. WHO WOULD MOST LIKELY VOLUNTEER IN YOUR PLACE?
Remus Lupin vs. Kreacher. Okay, so Kreacher will hate me because I'm Muggle-born so there's no way he's going to volunteer as tribute. Remus would totally save the day.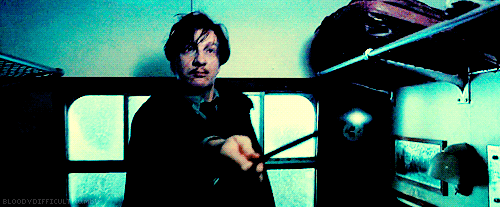 Winner: Remus Lupin
5. YOU'RE STRANDED ON AN ISLAND WITH AN ACTIVE VOLCANO. WHICH CHARACTER WOULD YOU THROW INTO A VOLCANO AS A SACRIFICE?
Seamus Finnigan vs. Cedric Diggory. No. This is unacceptable I can't make this choice. Cedric Diggory's dad crying over his body is too permanently etched into my brain. And Seamus' mam would be so sad. This choice hurts but I'm hoping Seamus' affinity for fire power would mean the volcano will accept him as a brethren and not kill him…
Winner (Loser): Seamus
6. YOU'RE THE NEXT DC/MARVEL SUPERHERO (WITH YOUR OWN T.V. SHOW, OF COURSE). WHO IS YOUR SIDEKICK?
Rubeus Hagrid vs. Dolores Umbridge. This is an obvious choice, there's no better sidekick than Hagrid (and Fang!) and his pretty pink umbrella. And our first mission as superheroes will be to take down the troll… I mean Dolores.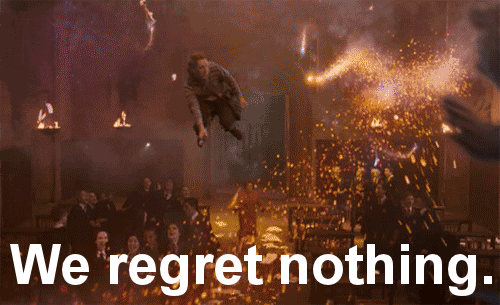 Winner: Rubeus Hagrid
7. YOU'RE A MANAGER OF AN AVOCADO-ADMIRING COMPANY. WHO WOULD YOU FIRE FOR LACK OF COMMUNICATION SKILLS?
The Fat Lady vs. Ginny. Let's be honest here, the Fat Lady is totally going to get fired so only communicating via opera ballad or getting drunk on the job with her bffl Vi. Sorry, Fat Lady but you gotta go.
Winner: The Fat Lady
8. YOU'VE JUST FINISHED A BOOK IN WHICH YOUR FAVORITE CHARACTER DIES. WHICH CHARACTER IS MOST LIKELY TO COMFORT YOU?
Albus Dumbledore vs. Bellatrix LeStrange. Yeah,  I don't see Bellatrix comforting anyone ever, so it will have to be Dumbledore. Although, he would probably turn it into some lesson for me to learn as well.

Winner: Albus Dumbledore
9. UGH, IT'S HIGH SCHOOL. WHO WOULD MOST LIKELY BE PART OF THE POPULAR CLIQUE?
Moaning Murtle vs. Mad Eye Moody. This is a hard one. Probably Mad Eye because he isn't super annoying like Murtle. His eye patch is pretty cool so maybe that wins him points.
Winner: Mad Eye Moody
10. THE DAY HAS ARRIVED – YOU'RE FINALLY A YEAR OLDER! WHO WOULD HAVE THE NERVE TO FORGET YOUR BIRTHDAY?
Fred Weasley vs. Professor Trelawny. I doubt Fred would forget a birthday because that's just another opportunity to prank someone. Professor Trelawny is a bit of a flake so we will go with her.
Winner: Professor Trelawny
11. YOU'VE JUST FOUND AN UPCOMING BOOKTUBE STAR! WHO WOULD IT MOST LIKELY BE?
Ron Weasley vs. Professor McGonagall. I'm not convinced Ron has read enough books to be a booktube star. McGonagall wins this one. Plus transforming into a cat would get lots of likes.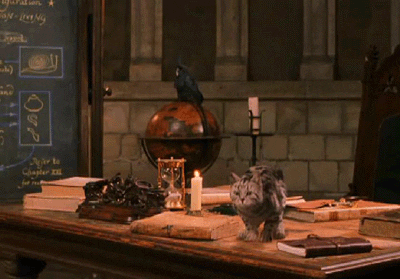 Winner: Professor McGonagall
12. SLEEPOVER TIME! UNFORTUNATELY, YOU CAN ONLY INVITE ONE PERSON. WHO WOULD YOU INVITE?
Dobby vs. Oliver Wood. Captain of the Quidditch team vs. bff. THAT'S SO HARD. What kind of sleepover is this? Ok, let's go with Dobby and keep this PG.
Winner: Dobby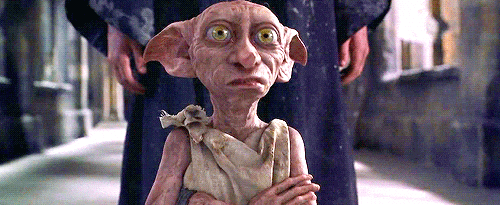 13. BAM, YOU'RE PREGNANT. WHO IS THE FATHER/MOTHER?
Draco Malfoy vs. Professor Snape. This would happen to a Slytherin… I am going to go with Draco because Snape is out of my age range. Plus blonde haired babies are super cute.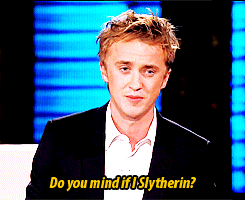 Winner: Draco Malfoy
14. YOU'VE JUST WRITTEN A SUPER IMPORTANT TEXT. WHO WOULD SEE IT, BUT NOT REPLY?
Neville Longbottom vs. Molly Weasley.  Neville is too over-eager to not respond to someone. Molly, on the other hand, is a secret plotter and would totally keep silent to freak you out.
Winner: Molly Weasley
15. YOU'VE JUST WOKEN UP AND IT'S TIME FOR BREAKFAST. YOUR MUM'S BEEN REPLACED BY… WHO?!
Hermione Granger vs. Luna Lovegood. You can't go wrong here. I'll choose Luna over Hermione because she would be a lot more fun and I like chocolate chip pancakes for breakfast instead of oatmeal.
Winner: Luna Lovegood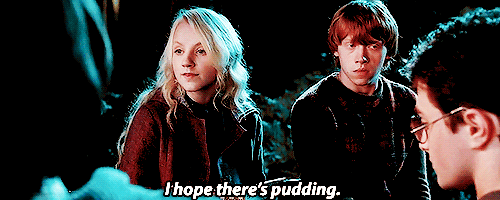 ---
What do you think of our choices? Let us know in the comments.
Follow us!