Happy Sunday everyone! We are sad the weekend is almost over but not sad that we are doing the Soul Ripping Romance tag thanks to one of our favorite humans, Kaleena @ Reader Voracious. If you aren't following Kaleena yet, you aren't truly living so please rectify that immediately 😉
THE RULES:
Thank the person who tagged you and create a pingback to the original author – Nel

@ Reactionary Tales

.

Share at least 5 (but more are welcome) romances that tugged your heart strings. They can be from books, movies, TV shows, manga; anything you can think of! They can be examples of sad tears, angry tears, happy tears or a combination of all three.

Nominate 5 (or more) people to share their emotional traumas.
---
RIP OUT MY HEART ALREADY!
Full disclosure here, I typically avoid books that are going to destroy my heart (looking at you Fault in Our Stars) so most of these are TV and Movie romances.
Izzy and Denny from Grey's Anatomy.  I have seen their episodes approximately 100 times and I am still reduced to crying on the bathroom floor in my imaginary prom dress every. Single. Time. This one will never be okay to me.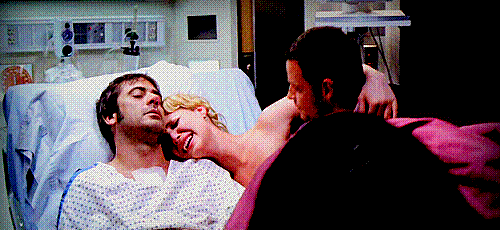 Henry and Claire from Time Traveler's Wife. I haven't read the book from this because I'm sure it will destroy me even more but there story is so beautiful and when she's waiting for him at her parents' house after he's officially dead has me tearing up typing it.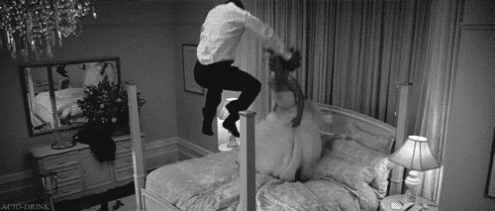 Jamie and Landon from A Walk to Remember. I watched this for the first time my senior year of college during finals at 2 am and apparently had lived in the dark my whole life because I had no idea this movie was going to destroy me. I regret it to this day.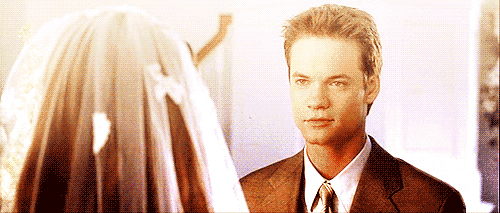 Lou and Will from Me Before You. Finally! One I actually read in a book. I loved these two so much and naively thought their story would have a happy ending. I'm still crying years later.
Noah and Allie from The Notebook. Has anyone ever asked Nicholas Sparks why he is out to destroy our lives? Because I want to know. I love Noah. I love him so much I'd climb a ferris wheel to tell him. When he's visiting Allie at the end I'm a blubbering ball of sobs.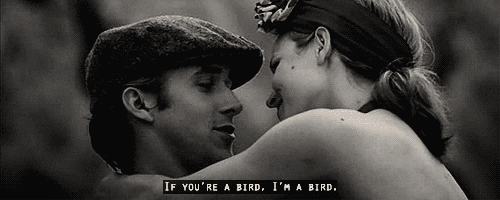 I Tag…
I'm feeling lazy this weekend so again I'm saying anyone that wants to do this tag should do it and tag me so I can cry over your answers with you!
What do you think of our answers? Did we miss some of your favorite soul ripping romances?  Let us know in the comments! 
Follow us!