By: Jay Kristoff
Daughter of the Pirate King #1 | 311 Pages | Pub. 2016
Nevernight at a Glance
Overall Rating: ★★★★★
Heroine:  

"Fuck running! I'm in a bloody corset" is our forever mood

Dude: We'

d sneak out of our rooms for him

Steaminess: 

Tric wins the Hall of Masks in our minds

Brutality: 

Bludgeoned to death with your own limbs
Pairs Well With:
Black Widow Martini
1 1/2oz. Black rum

¾ oz Creme de cacao

1 cup ice

Black food color

Brown sugar for rim
---
Our Review
Ok, we don't know what evil gods Kristoff prayed to so that they could send him this story, but we would also like to make an offering.

Nevernight is the kind of book that'll have you questioning whether you are evil for liking it but ending up not caring what it says about you. And probably plotting ways to gather your enemies teeth for the Red Church's tithe. So, if blood and chaos are your thing, you won't be able to put this book down because each page is progressively more brutal and will have you clutching your cat hoping at least someone makes it out alive.
This story centers around badass queen of darkness Mia Corvere entering a training school for assassins. But this training isn't your typical boarding school… Imagine a mix of Hogwarts, Arobynn Hamell's Assassin's Keep, and a little of Divergent, where the only people who make the train jump get to be in their house. But then maybe add a dose of Carrie…because is it even a good book without bathing in some pig's blood? And instead of losing house points you're more likely to lose a limb. Sounds fun, right?
Sure, the Red Church is creepy but honestly we were 100% here for it. We recognize that we wouldn't even make it to the mountain, much less initiation, but that doesn't mean we aren't obsessed with every creepy thing. Potions class at the Red Church makes the OG professor Snape look like a teddy bear. And don't get us started on the Hall of Masks.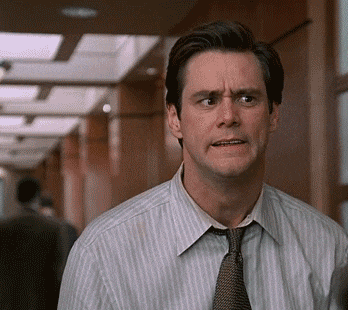 And y'all thought traveling to the Ministry of Magic via toilet was gross? Add gallons of pig blood to the equation and you get the Red Church's favorite mode of transportation.
Plus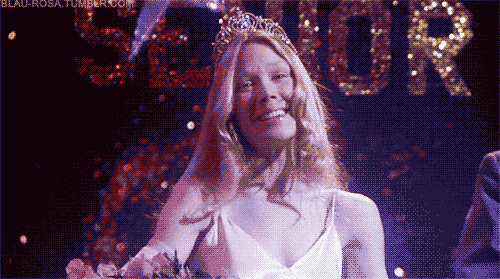 "If you'd like to go somewhere and quietly fuck yourself, I'll be waiting patiently for your return."
Besides the brutally of this book, WE LOVED MIA. Mia is such a flawed and broken heroine, but she is still good deep, deep, deep down. She is feisty and loyal and learns how to plot in a way that would make Aelin proud.
We loved that she is obsessed with books and learning so her sum total is not just her fighting skills. She's morally grey at times but isn't afraid to go after what she wants and is honest to the core. We'd like a hundred more Mia characters please.
And don't get us started on Tric. This man… swoon… His training totally paid off and we appreciate his… "dedication." 😉 Plus, face tattoos? We'd risk a flogging so he can take our bad dreams away too.
"'…I think you had best visit the weaver after the boy…' 'And why's that?' '… your brain and ovaries seem to have switched places…''
And finally we need to appreciate Mister Kindly, the sassiest not-cat who will call you out on your shit. He gives us total Cheshire Cat vibes and who wouldn't want this not-feline to suck your fear away and keep you company in the darkness.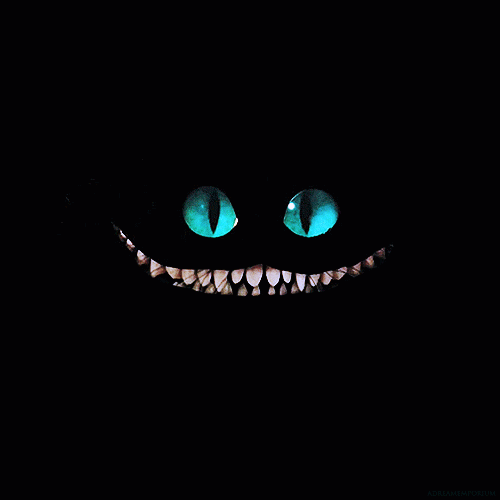 ---
Have you read Nevernight Let us know what you thought in the comments!
Follow us!
Twitter || Goodreads || Instagram