Hi book friends!
Happy Tuesday, it's finally fall – even if it doesn't feel like it in Texas and Utah! Siobhan tagged us in this awesome bookish survey post, so life's looking pretty good. And if you aren't following Siobhan you haven't really even lived so go follow cuz she's totes adorbs amazeballs.  
---
Author you've read the most books from
Sarah J. Maas (we are SJM trash) and Laura Thalassa is quickly jumping to the top of our most read list as well.
Best sequel ever
Stealing Siobhan's answer here to say ACOMAF. I mean, that inn scene tho. *drools*
Currently reading
Nevernight by Jay Kristoff. We finally are taking the plunge into Kristoff's world and honestly we probably are going to die at his hands but we're cool with it.
Drink of choice while reading
Wine! Wine! Wine!
Ereader or physical book
We do both! Sometimes a book just *has* to be read as a physical book but sometimes the convenience of an e-reader is unavoidably necessary.
Fictional character you probably would have actually dated in high school
Jess – I'm not proud of this, but Simon from The Mortal Instruments. Band t-shirts and converse with a hint of self-deprecation was my Kryptonite.
Teagan – My only high school boyfriend was basically a Tambitch from A Court of Thorns and Roses.
Glad you gave this book a chance
Jess – Illuminae. Sci-fy is not my thing normally, but I love this series. It is so unique.
Teagan – Dark Fever. My hair stylist recommended it to me and it was my first venture into "adult" books and I don't regret it at all.
Hidden gem book
We just did a whole Top Ten Tuesday on our favorite gems so check that out but… also, everyone should read A Promise of Fire by Amanda Bouchet.
Important moment in your reading life
Easy! Starting our blog and gaining so many more book friends to fangirl with.
Just finished
Just finished a buddy read of The Remnant Chronicles and wow that was a heck of a ride.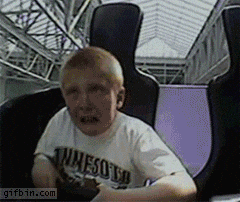 Kinds of books I won't read
We're really not into Horror, mostly because we're big chickens.
Longest book you've read
Teagan – I had to read Henry Kissinger's Diplomacy in college and that beast clocks in at 912 boring pages.
Jess – I voluntarily read War and Peace because I was in a "read all the Russian literature" phase. 1392 pages of sadness.
Major book hangover because of
Jess – Strange the Dreamer. I could not stop thinking about this book for over a week!
Teagan – Lord of Shadows. That book took a piece of me that I'll never get back and I'm not okay.
Number of bookcases you own
Teagan – Six spread out through my house.
Jess – I am down to 2 after my moves, but I stash my books in every console in the house. Even dresser drawers of the guest bedroom.
One book you have read multiple times
Harry Potter. I mean who doesn't do a recurring reread of this series? It's like reliving your childhood all over again.
Preferred place to read
Teagan – nothing better than reading in my hammock in nature.
Jess – I love cuddling up in my reading chair with the patio doors open.
Quote that inspires you/gives you all the feels from a book you have read
Teagan – Slayena gets me
"I can survive well enough on my own— if given the proper reading material." 
Jess
"You're a storyteller. Dream up something wild and improbable," she pleaded. "Something beautiful and full of monsters."

"Beautiful and full of monsters?"

"All the best stories are." ― Laini Taylor, Strange the Dreamer
Reading regret
Teagan – I read Consequences by Aletha Romig because it was on lists for good romances and it had a really high Goodreads rating. But guys that book was mad f*cked up. I regret everything.
Jess – I am going to have to say the Godhunter series by Amy Sumida. It was a poor Kindle Unlimited choice and I'm annoyed by how long I stuck with it even though it is terrible.
Series you started and need to finish
Jess – The Grisha Trilogy so that I can start on Six of Crows.
Teagan – Falling Kingdoms. I enjoyed the first few books but they just kept coming and I couldn't keep up but I need to know how it ends.
Three of your all-time favourite books
Teagan –  Oy, I can't do that to myself. How about 3 of favorite books of 2018, so far? City of Brass, To Kill a Kingdom and Dance of Thieves.
Jess – Ok, I'm going to steal Teagan's idea and go with this year… The Scribe, Furyborn, and Strange the Dreamer.
Unapologetic Fangirl For
Teagan – I'm stealing Siobhan's answer here too and picking "territorial male faes." Rhys, Rowan, Cassian. I'm such trash.
Jess – Overbearing and domineering men. I know it's not a good thing, but I love Jericho Barrons from Dark Fever and Jovan from Tainted Accords!
Very excited for this release more than all the others
Muse of Nightmares! The countdown to pub day for this beauty is almost near and we cannot wait. More adorable Lazlo and nightmarishly wonderful Mirai. We are here for it.
Worst Bookish Habit
Teagan – not caring if my physical books in a series match. I have series with some paperback, some hardcover and some with completely different covers.
Jess – I cannot keep a paperback looking reasonable. I don't know how I do it, but they all look like trash when I'm done.
X marks the spot: start at the top left of your shelf and pick the 27th book
Teagan – I'm too lazy to count so I closed my eyes and randomly chose a book and it's Bring Me Their Hearts by Sara Wolf.
Jess – A Wizard of Earthsea by Ursula K. LeGuin.
Your latest book purchase
Jess – The Mortal Instruments pretty spine collection.
Teagan – Seafire by Natalie Clarke. I love the cover!
ZZZ-snatcher book (last book that kept you up way too late)
Teagan – Obsidio. I had to find out what happened to the Illuminae gang and I don't regret it.
Jess – Beauty of Darkness because that book is a beast and I had to finish it before I could sleep.
---
We Tag
Feel free to do the tag or not do the tag – you do you, friends!
---
Follow us!