By: Leigh Bardugo
Grisha #2 | 435 Pages | Pub. 2013
Siege and Storm at a Glance
Overall Rating:

★★★★

Heroine:

Needs a vacation

Dude:

What a bro

Emotional:

The angst is real

Brutality:

Torn apart by birds
Pairs Well With
Liquid Sunshine
3 oz. coconut rum

1.5 oz. peach schnapps

1/3 c. orange juice

1/3 c. pineapple juice

Splash of grenadine
Shadow and Bone Spoilers below…
---
Jess Review
I love this world so much. The magic and creatures make it like a fairytale, but this book did NOT go like a fairytale. There is a chance that Bardugo hates pretty, mythical creatures because they seem to keep dying. She also has zero qualms about killing of and/or maiming characters. Which I kind of like, even if I'm not sure what that says about me as a person. I think it sent me spiraling a little.
I remember how I felt after Shadow and Bone, those were nice times, times when I had long beautiful hair. Before I ripped it out in frustration.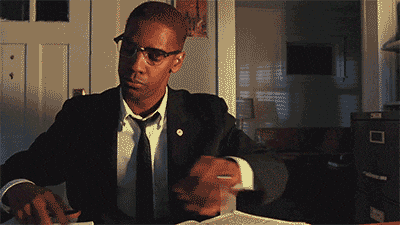 I don't want to hate Alina, but I kinda do right now. Yes, she is put in an impossible position by the Darkling and his creepy minions, but she completely loses sight of who she is. I'm a little terrified to read Ruin and Rising because i'm not sure I can handle this getting worse.
The Darkling got even creepier. I was pretty distraught by him actually being a bad guy because I was really hoping to get SJM'd. Alas, he is pretty freaking evil and now haunts her dreams/daydreams. It wasn't bad enough that the hot guy turned out to be the actual devil, but you have to make him super creepy too? How dare you.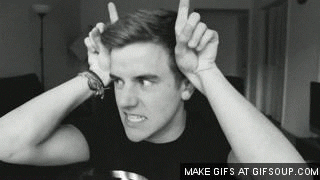 The bright light in this book was Sturmhund. Yeah, he is a borderline f*ckboy for going after Alina, but he provided humor that I severely needed to get through this thing. Plus, we needed another guy to love after the whole Darkling devastation.
"Do you take anything seriously?"

"Not if I can help it. Makes life so tedious."
Mal, you poor thing. I was really annoyed and unimpressed by Mal, but he climbed up tremendously. He LOVES her and protects her and Alina just is a giant bitch to him. He just wants to go live in the woods and track things, but he gives up everything to be with Alina. The back and forth with those two and the pure angst killed me.
I am pretty convinced that Ruin and Rising will be the end of me, so I may wait to read that until I have gotten over what happened here. But I still have to read it because this world is gorgeous and so well done.
Plus, if they find another sea whip I call dibs on that thing.
---
Have you read Siege and Storm? Let us know what you thought in the comments!
Follow us!
Twitter || Goodreads || Instagram