By: Tricia Levenseller
Daughter of the Pirate King #1 | 311 Pages | Pub. 2017
Daughter of the Pirate King at a Glance
Overall Rating: ★★★★
Heroine:

Alosa would be besties with Aelin

Dude:

I'll be his first mate

Steaminess:

What happens below deck stays below deck

Brutality:

No one puts Alosa in a corner
Pairs Well With:
Rum
---
Our Review
2018 is the year of pirates (and sirens) for us apparently and Daughter of the Pirate King didn't let us down. It was an enjoyable read that we loved so much we are hoping to join Alosa's crew aboard the Ava-Lee. It's not the most complex story but where it lacks complexity it makes up for it in sass and a plotting lady-pirate that would make Aelin proud. If you need a quick and funny read give this book a try!
What We Liked
Alosa – This girl is the pirate queen of our souls. She's a bit dark and twisty but loves her crew and knows how to kick some serious ass. We love a girl that doesn't let men mansplain to her and instead brings them down from the inside. Plus, girl is HILARIOUS. We laughed out loud multiple times at her witty antics.
"Oh, the ridiculous things one had to do when one is a pirate."
Riden – Riden has serious potential. We loved how plotty he was and that he didn't just roll over to appease the love story in this book. But, while we appreciate his loyalty to his brother, maybe don't be loyal to such a super-creep.
The Love Story – The love story in this book was on point. The kind of slow burn, enemies to lovers, experience that'll make your heart happy. It wasn't over-the-top or unrealistic to the storyline and didn't feel like Stockholm syndrome. We can't wait to see where Riden and Alosa's story goes!
The Banter – At times reading this book felt like watching a Gilmore Girls episode because SO MUCH witty banter. It made the book a fun and quick read because you were constantly laughing and waiting to see what Alosa and Riden would get up to.
What We Disliked
The Pirate King – You, sir, are a total douche-canoe and need to be impeached pronto. This asshat gives us total Arobyn Hamel vibes and honestly where's Lysandra when you need her?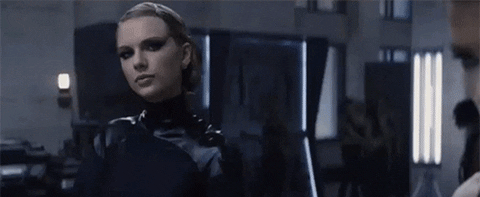 Draxen – We know his sob story and we don't care. He is the Matt Lauer of the ocean with his creepy astronomy pick-up lines. We're with Alosa:
"If this story ever persuaded a woman to crawl into bed with Draxen, I'd slice my arm off."
The POV – It's hard to pinpoint why the first-person pov irritated me, but it was kind of like watching a sitcom and then the character looks at the camera. While I love this in The Office, It made the book feel more middle grade than YA.
---
Have you read Daughter of the Pirate King? Let us know what you thought in the comments!
Follow us!