By: Erin Beatty
Traitor's Circle # 1 | 352 Pages | Pub. 2018
The Traitor's Kiss at a Glance
Overall Rating:

★★★ 1/2

Heroine:

Matchmaker + Mulan vibes

Dude:

Oh, Captain, My Captain 😻😻

Plot Twist:  

I feel like I've been all over

Gone Girl-

ed again

Brutality:

J.K Rowling & Cassandra Clare would be proud
Pairs Well With
The Traitor Shot
Gin

Orange juice

Dash of nutmeg and honey 
Our Review
I was pleasantly surprised by this book and thought it was an enjoyable read. I originally bought this book because the cover is simply gorgeous but after reading negative reviews that claim this book is anti-feminist I was a bit nervous. While I can see how some perceive this book as promoting girls hating other girls, I didn't get those vibes when I read the book. I felt that the conflict between the female characters in this book centered around a class struggle not gender.
The Traitor's Kiss was well-paced and engaging across all 352 pages. The plot was entertaining; a perfect balance of political intrigue, military tactics, and romance. Beatty managed to create a novel that perfectly corrals multiple character perspectives into a cohesive and suspenseful narrative. And she goes a step farther and adds in a layer of mystery and a plot twist that'll complete knock you off your feet. I felt like I got Gone Girl-ed and I was impressed that I didn't even see it coming.
And then I was like: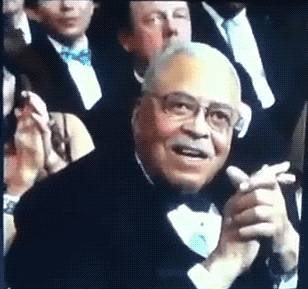 The characters were enjoyable and relatable. There's a character for everyone here; wise, patriarchy smashing females, complex male characters to simultaneously swoon and sigh in exasperation over, and adorable little brothers who you just want to hug. Sage is a badass spy and problem solver and I loved that she outsmarted the men at every step of the way and was basically like: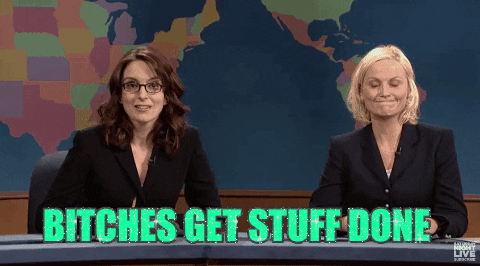 The romance was so well-done, guys. Slow-burn and natural with some perfect swoon-worthy moments at the end. I was in book-relationship-heaven. I'm happy with the ending and swear to god if anything goes wrong in the next book I'll revolt.
---
Have you read The Traitor's Kiss? Let us know what you thought in the comments!
Follow us!
Twitter || Goodreads || Instagram