By: Louise O'Neill
Standalone | 320 Pages | Pub. 2018
The Surface Breaks at a Glance
Overall Rating:

★★★

Heroine:

Poor unfortunate soul

Dude: He's no Prince Eric
Creepiness:

The scariest true crime documentary

Brutality: George R.R. Martin is that you?
Pairs Well With
The Siren's Song
1 oz orange vodka

¾ oz blue curacao

¾ oz midori melon liqueur

¾ oz pineapple juice

¾ oz malibu coconut rum

¾ oz spiced rum

½ oz grenadine
Our Review
TW: Sexual assault, rape, child abuse
This book was frustrating. The original Hans Christian Andersen tale of The Little Mermaid is obviously more brutal than the Disney version we've all grown to love but The Surface Breaks takes this retelling to a whole new level of ouch. I'm giving this book 3 stars because although this book was creepy and hurt me, the writing was beautiful, the pacing well executed, and by the end I understood and support the ultimate message of this story.
The first half of the book is simply disturbing; 15 year olds stalking and falling in love with adults, an abusive lunatic father, a patriarchal society that'll make you scream and grab your pitchfork, and creepy males who deserve violent deaths. Honestly, I wanted to drown this book no less than 15 times. The sisters being pitted against one another and being sold off like cattle to the highest bidder made me rage.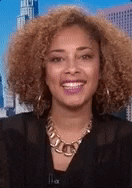 It wasn't until the last half of the book that I understood what O'Neill was trying to do with this book and that's because she left subtly behind and shoved feminist messages down my throat. And while I couldn't agree more with the messages O'Neill was portraying about women's rights and the struggle against the patriarchy, I would've loved for the story to have been more empowering for women than frustrating.
On top of the brutality of Muirgen (Ariel)'s existence and the evilness of the Sea King, I was pissed at the sexual assault and rape elements in this book and thought O'Neill's attempts to turn these elements into positive feminist messages failed miserably. I almost felt as though this book was apologetic to rapists and bystanders and failed to send the kind of message that this was absolutely disgusting and not okay.
The love story in this book doesn't exist because Oliver (this version's Prince Eric) is a whiny little bitch. That's all I got to say about him. Peasant. 
The only part of this book I actually loved was the Sea Witch. The Sea Witch, typically the antagonist in the Little Mermaid world, in The Surface Breaks is much more complex than the Disney version and is honestly my favorite feminist message from this book. She's embraced her true self and said a big F* you to the patriarchy and is off living her best (albeit evil) self. Get it, girl.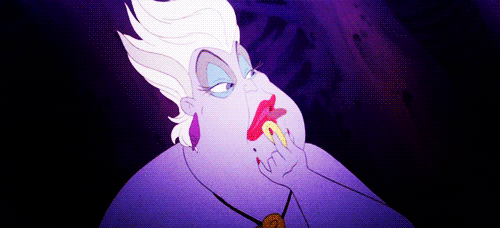 ---
Have you read The Surface Breaks? Let us know what you thought in the comments!
Follow us!
Twitter || Goodreads || Instagram