By: Jessica Leake
Standalone | 435 Pages | Pub. 2018
Beyond a Darkened Shore at a Glance
Overall Rating:

★★

Heroine:

She'll steal your heart, literally

Dude:  

I might brave Valhalla to get him back

Steaminess:

Your grandma would be okay with you reading this

Brutality:  

Squeezed to death by shapeshifting giants 
Pairs Well With
Old Norse
¾ oz Aquavit

¾ oz Aperol

¾ oz tawny port

Dill for garnish
Our Review
On the surface, this book had every element I like in a fantasy; badass warriors, Vikings, magic, mythology, a love story. But Beyond a Darkened Shore failed to hook me and ultimately disappointed me.
My biggest complaint with this book was that it was too abrupt. The language and dialogue were stilted, the plots resolved too quickly and easily, the romance sudden, and the main character was a volatile mess. While I was expecting a book similar to Sky in the Deep or the tv show The Vikings, this book was a mess of endless plots and tropes. I felt as though Leake threw every single mythological element from both Norse and Celtic mythology at me and I couldn't keep up. On top of that, the plot was jumbled and suddenly resolved before I even figured out what was happening.
Ciara, our main character, had such promise. Warrior princess? Magical powers? I'm normally sold and fangirling within five pages. Ciara, however, was too volatile and her emotions were constantly 0 to 60. She was a bit too intense even for me.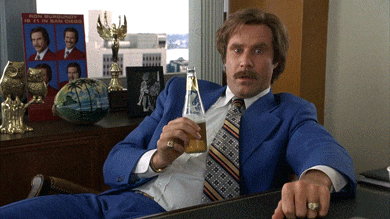 I couldn't connect with Ciara or any of the other characters who didn't really get a chance to shine. Leif, the Viking love interest, had some promising declarations of love that had me feeling him, but overall I'm pretty meh on him. The relationship between Ciara and Leif was pretty surface level and by the end I didn't care if they ended up together or not. For a book tagged as "historical romance" I would've loved a little more development.
While this story wasn't for me, this was still a good debut from Leake and I hope other's enjoy this story!
---
Have you read Beyond a Darkened? Let us know what you thought in the comments!
Follow us!