We were tagged by Sophia Ismaa Writes in this first time tag. Thank you so much for tagging us because we LOVE not apologizing for our flaws.
"It's time to celebrate the flaws that make you awesome.
How many times do we see an award that celebrates all things bright and shiny and sunny in a person? How often do we forget that our weaknesses can be a strength? Our flaws make us human, our flaws tell us more about who we are, and in turn we turn those flaws into awesome strengths. In short, our flaws make us #flawesome.
After nearly a decade of Tyra Banks telling me to celebrate my flaws, I decided to create an award that celebrates our own flaws." – Sophia
Rules:
Link back to the creator –

Sophia Ismaa Writes

Display the award

List 3 flaws and turn it into a strength

Tag 10 other people
---
Teagan's Flawsomes
I talk SO fast especially when I teach. Every single observation of my teaching has criticized this. But this just means I can cover twice the content as other teachers in one lesson, right?

My anxiety is out of control, all the time. I stress about the most random and stupid things and make myself sick with migraines. But that's just a great excuse to escape to nature and go off the grid every weekend? Make the most out of my national parks past. #NatureIsTheBestMedicine

I have serious imposter syndrome and never feel like I'm legit enough to exist in any group (academia, book blog world, etc). But I've mastered the art of pep talks and strategically placed post-it notes reminding me how legit I am. When other people need a pep talk I've got them covered!
Jess's Flawsomes 
I talk too much. Like, all the time and I have to coach myself not to talk over people. Every conversation is a conscious effort to listen and respond appropriately so that they don't kick me out of society. The nice thing about being a chatty cathy? I don't leave awkward silences unless I want to see you squirm and most of my jokes land

I am not a calm human. My stress level can go from 1 to 10 in five seconds for no reason and I get riled up really easy. My instant reaction is to go full panic mode, but over the years I have learned to reel it in and step back so I don't only panic on the inside now and kick into get shit done mode on the outside.

I am dark and twisty, but I have learned to embrace my super emo side and just roll with it. For a long time I wore what everyone else does so that I would fit in with all of the "grown ups," but then I said Fuck it. I can wear combat boots anywhere I want to.
---
We Tag….
Anyone who wants to do this tag! Especially those who need a dose of positivity. Reimagine your "flaws" as positive! Like Tyra saws, celebrate your flaws.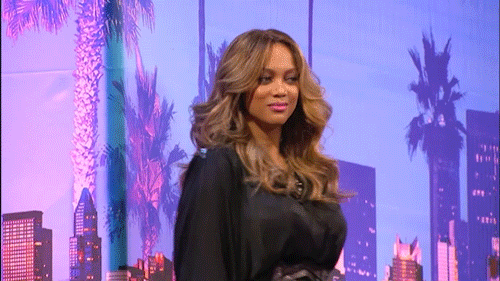 ---
Let us know what you think of our flawsomes in the comments!
Follow us!
Twitter || Goodreads || Instagram