By: Mary E. Pearson
The Remnant Chronicles #1 | 492 Pages | Pub. 2014
The Kiss of Deception at a Glance
Overall Rating:

★★★★

Heroine: Rachel the New York Bitch
Dude:

There is NO competition

Steaminess:

Shirtless guys mud wrestling

Emotional: I have FEELINGS
Pairs Well With
Kiss of Death
⅓ part vodka

⅓ part gin

⅓ part cranberry juice
Our Review
Why have I not read this series before? Be careful or you will have to binge read this thing. We are doing a buddy read with Chirpy Ann, Luana, Laughing Listener and ReadbyDev and it is so much fun!
I adore this book. The world itself is kind of a mystery. And it actually takes them more than a handful of days to ride somewhere. When I realized that it was taking them 10 days to travel a distance that is half an inch on the map I was surprised and excited. A lot of fantasies create worlds that are too easy to navigate and cross. It was different and a nice change.
On to our MC. Not only is Lia an amazing heroine, but we get TWO hot guys to drool over. The way that the book is written, you don't know which is the prince and which is the assassin so it messes with your mind a little as you go along. I LIVE for that kind of chaos and was all about putting together clues and sharing with everyone.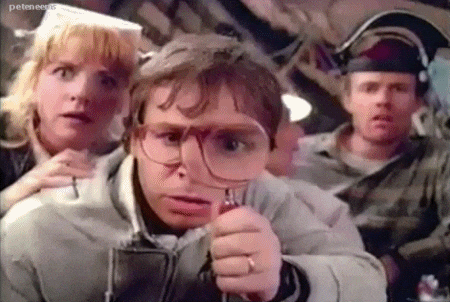 Lia is a badass who refuses to allow the patriarchy run her life. She takes off with her bff and becomes a bartender in a small town to avoid an arranged marriage. Real life, that sounds amazing and she is my hero. Plus, she knows how to take care of herself and loves her new life.
In the meantime the prince and assassin head out to find her and we find ourselves in a love triangle that is incredibly strange to watch because you don't know who is who. BUT, there is a pretty clear frontrunner for Lia. And why wouldn't they love her because she is sassy AF and gorgeous to boot.
If you haven't read this book then DO NOT SCROLL DOWN.
.
.
.
.
.
SUPER SPOILER
Rafe is amazing. Yes, he lied to her, but she lied to him so it cancels out in fantasy. He goes after her and tracks her for WEEKS through the desert. Tell me your boyfriend would do that. I didn't think so. Rafe is the epitome of what a fantasy hero is and I adore him. Kaden…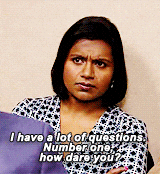 You are not in love with her bro. Guys in love don't kidnap and threaten to kill a girl and then sit back and let her watch HER FAVORITE BROTHER die. NO. The rage I feel for Kaden is astounding. I have shelved him with Tamlin and there is no redeeming them.
My whole heart still hurts from the deaths of Walther and Spirit. I cracked a little inside my cold Slytherin heart.
---
Have you read Kiss of Deception? Let us know what you thought in the comments!
Follow us!