By: Cora Carmack
Stormheart #1 | 380 Pages | Pub. 2017
Roar at a Glance
Overall Rating:

 ★★★★1/2

Heroine:

She will not be caged!

Dude:

I'd join him in a rainstorm

Swoon-Worthiness: "

The

Notebook" level

Brutality:

Tornadoes that stab you in the heart
Pairs Well With
Twister Cocktail
2 shots vodka

4 oz orange juice

Top with banana-strawberry juice

2 oz vodka

Fill with lemon-lime soda

Lime Juice
Beware. Spoilers are coming…
---
Jess Review
I needed this book in my life! We have been searching high and low for some decent fantasy romances and now we have found the holy grail. The sad part is that the second book Rage won't be released until June 2019! I wish the best for Cora as she gets healthy and writes another amazing book for us.
The concept of using the storms as sentient villians is original and very well executed. Storms have hearts? You can steal them? It sounds kind of weird, but I LOVED it. Cormack built this beautiful world and I feel like I KNOW it. The map in the front of the book is also gorgeous and includes some of the storms which was a nice touch.
I think I just fell in love with Roar when she pulled a Princess Diaries and refuse to marry some guy just because people say so! Was she a tad bit dramatic? Yes. Do I love it anyway? Of course. Roar does what she believes is best for her and her country. She tries hard and grows as a person throughout the story. At the end she is certainly not the same naive girl who left. She figures out her powers and harnesses them like a goddess.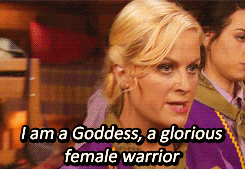 Oh Locke.
Swoonworthy doesn't even begin to cover this guy. If you need a new book boyfriend then HERE HE IS. He has just enough tough warrior to make him sexy as hell and then BAM he gets the boombox out under your window and blasts a love ballad. Not really. But you know, he would if her were in a teenage rom-com. This man takes care of her, but not in a lock-you-up because you are useless way. He appreciates her and only wants to protect her from everything.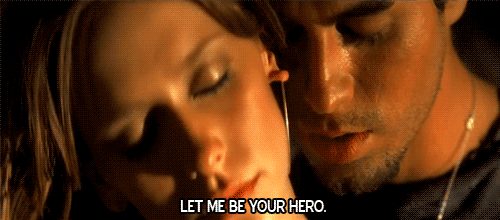 Locke is the best and I love him. The rest of the series will determine if he makes it to the Jovan, Barrons, Rowan, Rhys shelf. But I have high hopes for him.
To top everything off, we get a crazy band of storm hunters to hang out with and a super sexy/evil prince to fend off. Cormack nailed this book and everyone should go read it NOW.
---
Teagan Review
Full disclosure, I wasn't supposed to read this book. This was slated for Jess to cover as a solo review but after 1,000 texts INSISTING I needed this book in my life, I caved. And do I regret it? Nope. This book was amazeballs and gave me a new book boyfriend to join my harem.
From the description of this book, I was expecting the typical YA fantasy experience complete with a poor unfortunate soul princess and her love triangle. But Roar quickly veers from traditional by giving me total Runaway Bride feels and I honestly think Julia Roberts would approve of Roar jumping ship and leaving Cassius' crazy ass in the dust.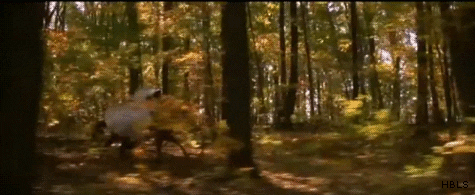 And this is where Roar leaves predictability completely behind and introduces a badass squad of storm chasers. This crew travels wild and dangerous lands chasing storms and stealing their hearts.I'm terrified of storms and even I wanted to join this Twister-esque crew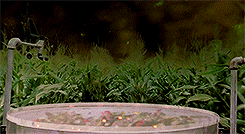 "Sometimes she was Aurora. Confident. Clever. Cultured.

Sometimes she was Rora. Afraid. Alone. Ashamed.

And more and more, she was Roar — bold, brash, and increasingly baffled by the situation in which she found herself. And sometimes she was none of them, lost and adrift somewhere in between, like the wildlands between Stormling cities."
Roar isn't the traditional YA fantasy heroine that'll have you shivering in your boots afraid she will stab you. But that doesn't make her any less of a strong character. Roar is strong in her bravery to leave a bad situation, overcoming her fears and "weaknesses," and not letting peasants walk all over her. She was a breath of fresh air and I enjoyed her character development.
"And I am here with you. If you have questions, ask them. If you have fears, shed them. If you have doubts, give them to me and I will crush them beneath my heel. If you need help, I will provide it. Even if you only need someone to yell at, I can be that too. And when the time comes that you need someone to trust, I will be that person. I promise."
The romance in Roar is what sealed the deal for me. It's a slow-burn journey that is SO worth it. Like the storms he chases, Locke stole my heart. He's McDreamy status with his adorable speeches and wholehearted dedication to Roar. If you give this book a chance I'm 100% sure he will steal your heart, too.
Have you read Roar? Let us know what you thought in the comments!
Follow us!