By: Elise Kova
Air Awakens #2 | 359 Pages | Pub. 2015
Fire Falling at a Glance
Overall Rating:

★★★★

Heroine:

Librarian, Sorcerer, Soldier = Badass

Dude:

You're her what, Aldrik?

Steaminess:

Kings of Leon "Sex is on Fire"

Emotional: Meredith Grey sobbing sesh  
Pairs Well With
Flaming Asshole Shot
1/4 Grenadine

1/4 Green Crème de Menthe

1/4 Crème de Banana

1/4 151 rum
Teagan's Reaction
HOLY CRAP. I forgot what an emotional rollercoaster this book was. This is the second time I've read Fire Falling and I still spent the entire time like this: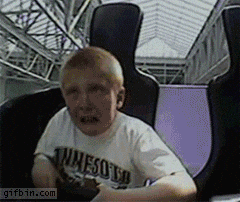 Don't get me wrong… I loved this book and I loved it even more the second time through but Elisa Kova puts readers through the wringer and does not hold back. Her words are magic and her cliffhangers have me throwing my entire TBR out the window dying to read the next books (again) because I'm once again utterly shattered by this book.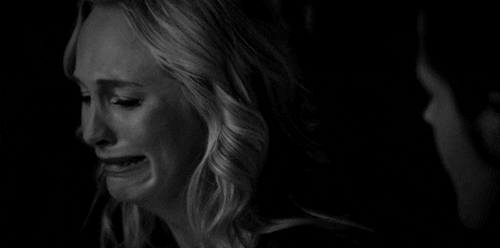 My favorite part of this book was the character arcs and emotional journeys. You see Vhalla embrace her inner monster and the shitty fate she's been given, but at the same time she's strong, kind, and somehow has room for love. You get more insight into why Aldrik is the way that he is and why he has such a shitty relationship with his brother. And more time and emotions from a whole slew of awesome characters – that will probably end up breaking you.
"Vhalla, I need her in so many ways, Mother help me.I need her as my redemption, I need her kindness, I need her forgiveness, I need her smiles, I need her humanity, I need her ignorance, I need her innocence, and, yes … Mother Sun, yes, I need her as a man."
My feelings on the relationship between Vhalla and Aldrik can be summed up with three words: ANGST, EPIC, HEARTBREAKING. I was turned into a big 'ol puddle of goo at some points and into a boiling pot of rage at others and left shattered into a thousand pieces. Vhalla and Aldrik are one of those couples that's doomed from the get-go, kind of like when your astrological chart warns you not to fall for a certain sign because it will go up in flames? But at the same time they are great for each other. Watching their relationship was basically like watching a tennis match between the Bachelor characters and I loved it.
I think everyone should read this series because its amazing and I can't suffer through that cliffhanger alone!
---
Jess's Reaction
This book opened with a bang and never slowed down. My emotions are all over the place and I NEED the next book immediately. It had me yelling at Teagan multiple times asking why on earth she would make me read something that plays with my feelings this way.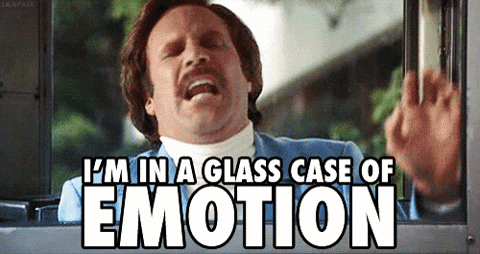 Vhalla's character growth made me feel like a proud mom. I was cheering her on like "yes, beat up Elecia, take back your man!"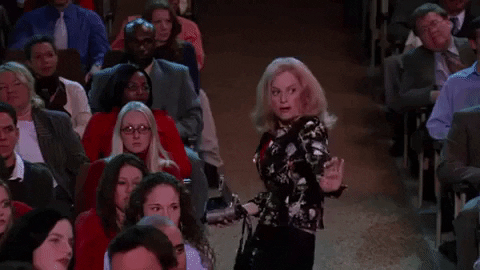 She even bitch-slapped one of the princes! Vhalla is my favorite thing about this book because she isn't whiny or needy. Okay, maybe a little. But she owns her faults and deals with her grief, so I will defend her forever.
I do have to agree with Teagan that the relationship between Vhalla and Aldrik is the most frustrating, but wonderful thing to read. You cannot help, but love these two, but we got some serious curve-balls in this book that have me very worried about the rest of the series. I had some serious heart eyes for Aldrik. Pretty much every time he opened his mouth it was this wonderful statement.
"Let them say something. Let one person say something and give me a reason to burn it all."
I'm pretty sure that is Aldrik's way of saying come at me bro.
This book filled my angst quota for the year, so I may have to postpone the next book until I become more emotionally stable. This one almost broke me.
---
Have you read Fire Falling? Let us know what you thought in the comments!
Follow us!