By: Kristy Nicolle
Standalone | 472 Pages | Pub. 2017
Something Blue at a Glance
Overall Rating:

★★★

Heroine:

Not your typical Stepford wife

Dude:

Defines flip-flopping

Steaminess:

Not everything can be scripted

Brutality: Acid burns…ick
Pairs Well With
Champagne
Beware. Spoilers are coming…
---
Our Review
Once again Kindle Unlimited has pleasantly surprised me.This book was a recommendation and after seeing the cover, I had to pick it up. This is not your typical romance, but it was a fun and easy read. Plus, I like putting my KU subscription to work. I have recently been obsessed with the Married at First Sight show, so this was right up my alley.
In this dystopian world, people are tested at 15 and if they qualify, they are tattooed and put into extreme marriage prep bootcamp. This tattoo is currency, ID, basically everything. It also matches your "matchmate" perfectly. Men and women are kept separate until their test reveal that it is the ideal time to meet, get married and move on to greener pastures (literally).
The whole society horrified me. Here is a list of reasons why:
Women and men are separated at all times (this includes your dad!)

Unmarried women cannot wear anything other than white and baby pink. My actual nightmare.

Men are fed porn as education for sex!

Women are told nothing about sex at all.

Women are only allowed to watch wedding programming. They spend over 5 years planning their wedding ALL DAY.

Women are told that if they are not a virgin they are damaged goods and useless to the program.

The program only allows for man-woman marriages
So those are the things that made me rage. Like RAGE.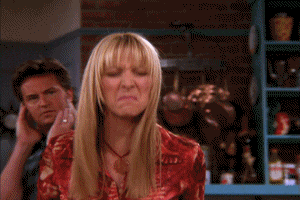 But, I liked the story… Clark and Valentine meet for the first time at their wedding and Valentine immediately hates him and begins to question the whole program. Clark is kind of a jerk to her, but eventually falls for her anyway. They navigate through their marriage while trying to shut down the evil organization.
I loved Valentine's character arc. She was pretty funny and watching her become her own person as opposed to a pre-programmed baby maker was fun. Her inner monologue had me laughing and saying SAME a lot.
"Do you want to see what happens when a short, curvy woman gets hungry, Clark? Because I can guarantee you it's scarier than any ride in this place."
I would have given this more stars, but there were a few typos and the first 25% was just wedding nonsense. I almost put it down because Valentine was droning on about weddings, so I ended up skimming a bit until she met Clark. Other than that, I would recommend this one if you don't like stereotypical romances!
---
Have you read Something Blue? Let us know what you thought in the comments!
Follow us!