By: Ilona Andrews
Kate Daniels #1 | 260 Pages | Pub. 2007
Magic Bites at a Glance
Overall Rating:

★★★1/2

Heroine:

Modern day Slayena

Dude:

Rawrr

Steaminess:

Frozen like white street

Creepiness: The vampires = hard no
---
Mini Review
I'm not sure what I expected going into this series, but it wasn't what I got. This was my first Ilona Andrews book and it will not be my last. There was so much action that I felt like I needed a break from reading at times, but overall I enjoyed the ass-kicking nature of Kate Daniels.
Kate is a mercenary, which is my favorite profession for women in fantasies. I'm much more prone to like a girl who can save herself. No whiny heroines for me thank you. 
We meet her drinking Boone's Farm on her porch while sharpening knives. I'm ALL IN for this. Kate is feisty as hell and reminds me of Aelin from the Throne of Glass series, with her swagger and inability to keep her mouth shut.
"I usually have to threaten men with bodily harm before they tell me secrets."
There is minor romance in this, but it is not the primary focus. Any romance in this series is going to be a super slow burn and well worth the wait. But that doesn't mean we don't get some sexy and fun characters in Crest and Curran. I'm all for hot shifters.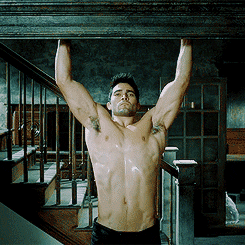 The one thing that drove me crazy was that I didn't feel her commitment to Greg. She is trying to find a murderer, but she rarely talks about the man she is avenging. I didn't feel the connection and it made it seem like she was just the glory hound that Curran said she was.
The world that Andrews creates is unique in that magic and technology are almost at war and cannot exist well at the same time. So there are periods of time when tech is up and cellphones work and all of a sudden magic comes in and she has to ride a horse. I liked this new spin and I am excited to see the world continue to build as we learn more about it. Plus, the insane creatures she meets are not the norm. The vampires are piloted by necromancers and I NEVER want to run into one of those. No thank you.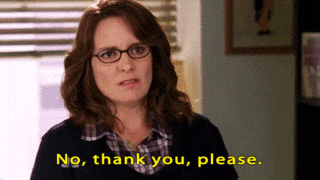 All in all, I really liked Kate and am halfway through the second book!
---
Have you read Magic Bites? Let us know what you thought in the comments!
Follow us!