By: L. Penelope
#1 in Earthsinger Chronicles | 372 Pages | Pub. 2018
Song of Blood and Stone at a Glance
Overall Rating:

★★★★

Heroine:

She'll win you with her anti-viagra antics

Dude:

Cal + Tamlin = Not impressed

Steaminess:

It doesn't burn slow

Brutality: Refugee crisis that'll break your heart
Pairs Well With
Earth Song
2 parts Bombay sapphire gin

1 freshly squeezed lemon

1 tbsp lavender honey
Beware. Spoilers are coming…
---
Teagan's Reactions
If you are looking for an enjoyable but easy fantasy read then Song of Blood and Stone is the perfect book for you. This book perfectly balances an engaging fantasy plot, a love story and complex topics such as prejudice, racism and war. It's a page turner and you'll definitely fall in love with the main character Jasminda.
Jasminda is a character who's known loss and hardship but doesn't let anything stop her. She's a determined and badass chick who laces enemies soldiers' food with anti-Viagra herbs. Can you say hero? What really won me over was that she knows her worth and wasn't willing to be someone's secret – she wants the love she deserves.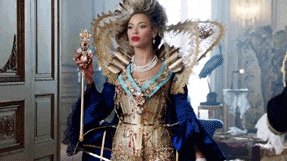 The most important piece of this book is the way it portrays prejudice and the treatment of refugees. Given our current political climate, reading about overt racism and unkindness to refugees is something we should all be discussing. This book was powerful and I enjoyed seeing the characters learn to let go of their prejudice and embrace the importance of equality for all.
The romance in Song of Blood and Stone is cheesy and admittedly a little fairytale simple with a pretty bow wrapped ending. But, every now and then we need a cheesy and easy romance, right? Sure, it's not realistic but I don't read fantasy books for their realistic qualities so I'll let it go. Jack wasn't my favorite book boyfriend. He didn't seem to respect Jasminda's worth and freewill and he seemed to lack a backbone. Not the worst book love interest but not the best.
What I wanted more from this story was the worldbuilding. The glimpses I got into the world at the beginning of the novel and through the addition of the folklore and flashbacks were so well done – but I wanted more. I was left to connect a lot of dots and would enjoyed a much deeper explanation of this world!
---
Jess's Reactions
I really enjoyed this story! It was paced really well and the way that mythology was weaved into the history made for some great world-building. We could have used some more background; I found myself trying to piece things together at the beginning, but it all came full circle pretty quickly. The plot is pretty typical for a fantasy, but I think that Penelope added enough excitement and originality in her world and characters that it didn't seem like a recycled story at all.
Two countries are at war, one with magic and one without. Our heroine, Jasminda, finds herself in the middle of it with the help of a soldier she meets. Jasminda is AMAZING. She takes care of herself and doesn't even think to ask for help. I loved her quick thinking and ability to stand on her own. She has been discriminated against her entire life and doesn't return any of that prejudice. I love her soul and her humor and her kick-ass attitude.
"I don't want to be a secret, hidden away, never allowed to see the light of day. I don't want to be a liability. I want to be a treasure."
Oh Jasminda, you are a treasure.
Jack on the other hand. I was on his side through the first half of the book. I really was. But, I found myself comparing him to Cal from Red Queen and had to re-evaluate my feelings. He spends the whole second half trying to keep his non-white girlfriend a secret! WHAT? No. Not acceptable. And then, when I already thought he was a rat, he has her locked in the dungeon for "her protection" just like our dear friend Tamlin. If I am comparing you to Cal and Tamlin, then you are worthless.
I wish Jasminda had left him and decided to be queen on her own like she deserved. But, she is a good soul and forgives him for being an idiot to give us the happy ending. See, she is a saint.
The way that racism, immigration and discrimination were brought to light in this story truly made it one of a kind. Penelope tackles some incredibly important issues and brings them to light in this gorgeous story. Not to mention the way that media can influence a country so quickly. This book will truly hit home, especially for those in the US, but not exclusively.
---
Have you read Song of Blood and Stone? Let us know what you thought in the comments!
Follow us!
Twitter || Goodreads || Instagram Teagan || Instagram Jess