By: Colleen Houck
Standalone | Publication September 11, 2018
The Lantern's Ember at a Glance
Overall Rating:

★★

Heroine:

We need some character growth up in here

Dude:

We can't take pumpkin carrying men seriously

Creepiness: 

It's no "Are You Afraid of the Dark"

Plot:

Halloweentown, Steampunk & Sleepy Hollow, Oh My!
Pairs Well With
The Zombie Cocktail
1 oz. Bacardi 151 Rum
orange slice and cherry, for garnish
---
From Goodreads
Welcome to a world where nightmarish creatures reign supreme.
Five hundred years ago, Jack made a deal with the devil. It's difficult for him to remember much about his mortal days. So, he focuses on fulfilling his sentence as a Lantern—one of the watchmen who guard the portals to the Otherworld, a realm crawling with every nightmarish creature imaginable. Jack has spent centuries jumping from town to town, ensuring that nary a mortal—or not-so-mortal—soul slips past him. That is, until he meets beautiful Ember O'Dare.
Seventeen, stubborn, and a natural-born witch, Ember feels a strong pull to the Otherworld. Undeterred by Jack's warnings, she crosses into the forbidden plane with the help of a mysterious and debonair vampire—and the chase through a dazzling, dangerous world is on. Jack must do everything in his power to get Ember back where she belongs before both the earthly and unearthly worlds descend into chaos.
---
Our Review
We received an advanced reader's copy of Lantern's Ember from Netgalley in exchange for an honest review. Thank you to the publisher and author!
The Lantern's Ember reeled us in from the moment we saw it on Netgalley; from the (gorgeous) cover and description we were excited for a spooky experience full of folklore and supernatural creatures come to life. The first few chapters were intriguing and we were loving the creepy Sleepy Hollow vibes.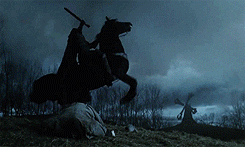 Unfortunately, after the initial setup to the story, Lantern's Ember devolves into a juvenile experience full of angst and unnecessary drama. The story is less spooky and more like Halloweentown High complete with insta-love and a love quadrangle.  The plot was predictable and essentially a Frankenstein monster as the plot is basically haphazard themes and plots resurrected from steampunk and gothic novels and early American folklore sewn together in a grotesque manner.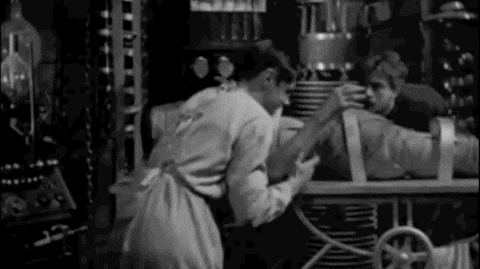 The characters were shallow, lacked common sense, and did not experience any character growth. The novel was hard to follow as character perspectives shifted suddenly with very little indication that suddenly you were reading about a completely new character. And instead of the supernatural intrigue we were promised, this book centered more on the fact that every single character falls in love with Ember.
The conclusion to The Lantern's Ember was the most frustrating part of this book. The ending was wrapped up like a fake Christmas present on display in a Macy's window – too perfect to be real. It was disingenuous and too convenient to be enjoyable. I was left disappointed and frankly unimpressed at how the plot took a 180 degree turn and all the characters were just like "okay, everything's good now!"
---
Have you read The Lantern's Ember? Let us know what you thought in the comments!
Follow us!
Twitter || Goodreads || Instagram