By: Marissa Meyer
Standalone | 453 Pages | Pub. 2016
Heartless at a Glance
Overall Rating:

★★★★★

Heroine:

How to become Dark and Twisty

Dude:

We're not okay *sobbing into Oreos*

Emotional:

Putting this book in the freezer

Brutality: This book will literally tear your heart out
Pairs Well With:
Through the Looking Glass
1.5 oz Malibu Rum

1 oz Blue Curacao

3.5 oz pineapple juice

Lime wedge
Our Review
Marissa Meyer is just one of those authors that the book blogiverse obsesses about. So we're trying to give her a chance and figure out what it is y'all love so much about her. If Heartless is any indication, we will bow down to these beautiful and unique stories.
Heartless is as trippy and fantastical as you'd expect from an Alice in Wonderland retelling – plus, you get to spend quality reading time with the Cheshire Cat and who doesn't want that? But don't be fooled by talking rabbits and magical tea parties because this book is dark and brutal. The character development of Catherine, from a sweet, independent girl just trying to get her Cake Boss on, to the cruel Queen of Hearts we all know and despise, will leave you feeling powerless, depressed and possibly inhaling a box of Oreos. In fact, I almost pulled a Joey from Friends and stuffed this one in the freezer.
We both knew how this book was going to end but spent the entire time in denial, hoping for a happy ending for Catherine and Jest and that maybe, just maybe, some other evil monster would scream off with her head at the end. Despite the pain, we are masochists and loved the ending as it was powerful and necessary.
Beware. Spoilers are coming…
---
What We Liked
The Writing –  Like Alice in Wonderland this book is full of whimsical descriptions and mad events. The backstories of your favorite characters from Alice in Wonderland were so intricately done – it was so enjoyable to read! Honestly, we didn't want it to end.  
The Cheshire Cat – I would read a whole book about the Cheshire Cat. He's simply fabulous and deserves his own novel. And Meyer basically turns him into the Perez Hilton of Hearts, running around and bartering gossip and causing chaos. Pure genius.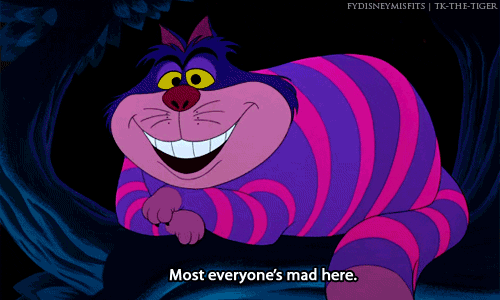 Jest – (brb crying) Jest, Jest, Jest. We loved you so much. You deserved better! Jest had us mesmerized and we wanted to runaway with him to Chess and have the happiest of ever afters. He was funny, loyal, and in our minds, super handsome. Until the very end we refused to accept this.
Cath's Development – The first 70% of the book we were wondering how on earth this girl, who we love, could become the Queen of Hearts we know so well. She is sweet and smart and just wants to bake! But her downward spiral was a glorious thing to behold and in the end she was totally justified in bringing the crazy! I mean, I would too.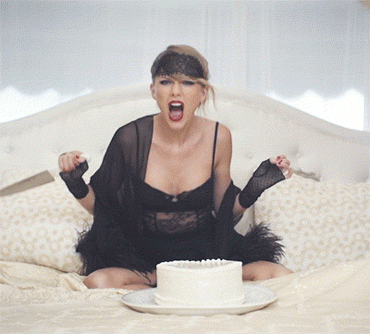 Raven – For a side character, Raven was my hero. From reciting Poe to his loyalty to Jest, this guy stole my heart. And he stays with Cath in their grief and becomes her executioner! I'm with these two until the end.
---
What We Disliked
Cath's Parents – Is there really anything positive to say about these two worthless individuals? Between the Marchioness shaming Catherine for her weight and having the audacity to eat, to her attempting to marry off her only child to an imbecile, I kind of wanted her to be the first one to lose her head. These parents just sucked and it wasn't pleasant to watch Catherine continually cower from them.
Maryann – What a crap friend. She basically lies to Cath about her interest in the bakery and leads her on for years! Then, she rats her out about Jest and gets him arrested! Cath was 100% justified in discontinuing her employment. Raven is the only person she can trust.
Hatta – While we loved him as a character in all his dark and twisty, we cannot forgive how horribly he treated Cath and that he was so reckless to cause the pumpkin incident in the first place!
Peter – This guy is horrible! Yes, he is upset about his wife, but he allows her to murder people and then blames Cath! Not cool Peter. We were cheering her on when she went after justice.
While we loved the ending, we just couldn't stop hoping that Cath had some justice. We were sure that she would lose her heart saving Jest or something nicer than three creepy girls taking it as payment for vengeance. But somehow that made this all the more poetic and regardless of how sad we are, it was a beautiful story.
---
Have you read Heartless? Let us know what you thought in the comments!
Follow us!
Twitter || Goodreads || Instagram Teagan || Instagram Jess