By: Emma Hamm
Otherworld # 1 | 350 Pages | Pub 2012
Heart of the Fae at a Glance
Overall Rating:

★★★★☆

Heroine:

Call the Midwife!

Dude:

Homeboy needs therapy, stat

Feminism:  

Singing R-E-S-P-E-C-T karaoke with your lady squad

Brutality:

These brothers have Cain and Abel issues
Pairs Well With
Irish Red Zinger
1 1/2 oz. Johnnie Walker Red Label

2 oz. ginger ale

1 twist lemon
---
Description
From Goodreads
Once upon a time…
A plague sweeps across the emerald hills of Uí Néill, leaving a young midwife's father with months to live. To save her people, Sorcha makes a deal with a dangerous Fae. She must travel across the sea, through merrow and kelpie lands, to find a forgotten king on a crumbling throne.
Born king of the Seelie Fae, Eamonn fought battles unnumbered to uphold honor, duty, and freedom… until his twin brother sank a blade between his shoulders. Crystals grew from the wound, splitting open skin and bone. His people banished him to a cursed isle for his disfigurement, now king of criminals and fools.
With the help of brownies, pixies, and will-o'-the-wisps, Sorcha battles to break through his crystalline shell and persuade him to take back his stolen throne.
This determined beauty could come dangerously close to stealing his beastly heart.
---
Our Spoiler Free Review
While this won't make it on my list of the best reads of 2018, Heart of the Fae was a beautiful re-telling of everyone's favorite Beauty and the Beast. What I loved about this book was that Heart of the Fae goes a step farther than the usual retelling and weaves in Irish mythology and Fae folklore. The mixture was as beautiful and brutal as you can imagine a story featuring all three of those components and I loved it. The imagery and story Hamm builds is gorgeous and I enjoyed the characters, but be warned the plot is a little slow and it appears most of the action will occur in the next books in the series.
Where Hamm really won me over was in the feminist aspects of this book. The feminist twist on the usual Beauty and Beast trope was a refreshing experience! Emma Watson would be proud. Our main character, Sorcha, is a badass midwife who I would want to join me in my battle to dismantle the patriarchy. Sorcha does NOT put up with anyone's crap and even when she's manterrupted and mansplained to by a bunch of idiotic male "doctors," she stands her ground and verbally kicks ass. My Kindle copy of this book is chock full of epic Sorcha one-liners that I had to highlight for perpetuity.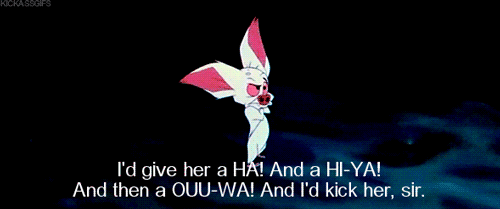 "I am neither man nor beast, sir. You'll find women are far more difficult to frighten."
Sorcha is a goddess that I'm not sure our Beast, Eammon, deserves. While she can verbally kick your ass and put you in your place when you deserve it, Sorcha is the most kind and caring chick around and I loved her. We could all use a bit of her inner strength and determination.
The romance in this book is cheesy but it's the slow-burn kind of romance that'll keep you wanting more. If you prefer love stories that take a while to build, you'd definitely enjoy this one! Plus, as this is the first book in the Otherworld series I believe the romance plot will continue and build in the next novel. Though I must note that while I thought the romance was cute I just didn't fall for Eammon. He seemed too dark and twisty for even my emo soul to handle and I wanted to sign him up for Talk Space.com to help him get over his issues.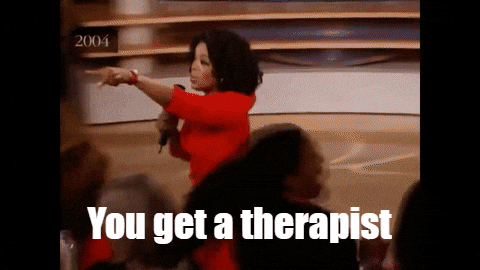 Okay, I'm gonna end this with word vomiting the things that kind of creeped me out about this book because I just can't NOT mention them. They aren't really spoilers because they all happen in the first chapter.
1. Sorcha's Dad is not her biological dad. He's the brothel Sorcha lives at's PIMP. So this whole book she's calling a pimp papa and I was uncomfortable. This ain't no Maurice, folks.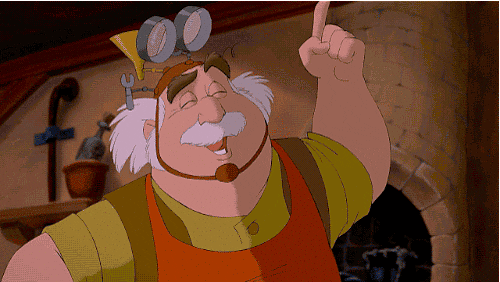 2. The whole novel is centered around Sorcha saving her (pimp) daddy from a plague. And the plague is actually BEETLES that crawl under your skin AND REPRODUCE. I did not need this visual. Nope. Nope. Nope.
---
Have you read Heart of the Fae? Let us know what you thought in the comments!
Follow us!
Twitter || Goodreads || Instagram