It's July so that means the year is over halfway done and we are forced to pick some of our favorite reads of 2018. We've read some great things in 2018 and I'm already freaking out about how we're going to be able to pick favorites at the end of the year. Thanks to Siobhan @ Siobhan's Favorites for tagging us & y'all should check out her awesome blog.
Here we go!
BEST BOOK YOU'VE READ YET IN 2018
Teagan – Children of Blood and Bone was beautiful and I'm living for the sequel and movie adaption.
Jess – Strange the Dreamer is not only my favorite book this year, but it is probably one of my top 10 of all time.
BEST SEQUEL YOU'VE READ SO FAR IN 2018
T – Turns out I haven't read many sequels this year so I'm going to go with Obsidio! Loved the conclusion to the Illuminae Files and could use a 1,000 more books with these characters.
J – The Singer – we have not read many sequels this year, but Malachi and Ava are the best couple and they are fantastic characters.
NEW RELEASE YOU HAVEN'T READ YET BUT WANT TO
T –  Ugh, definitely Spinning Silver. Amazon failed me and I'm still (impatiently and passive aggressively) waiting for my copy.
J – Legendary or The Queens of Innis Lear, which I just started reading. I loved Caraval and I am really excited about the King Lear retelling.
MOST ANTICIPATED RELEASE FOR THE SECOND HALF OF THE YEAR
T and J – If you know us at all you know the obvious answer to this question is KINGDOM OF ASH. We are simultaneously excited and terrified for the conclusion to the Throne of Glass series. Teagan has already informed her boss that she won't be in on October 23 and possibly the remainder of October as recovery time.
BIGGEST DISAPPOINTMENT
T- Song Rising. I loved Bone Season but I couldn't get through Song Rising no matter how hard I tried. For a full list of reasons check out our blog post on it.
J – Heart of Mist. It has such amazing reviews and the premise was right up my alley. This was just a huge flop for me and I'm still a little upset about that. Also Song Rising.
BIGGEST SURPRISE
T – The winner of this one is Bring Me Their Hearts. I don't know why this one resonated with me as much as it did but I loved the brutality and characters. Zera is one of my favorite characters and I need the next book in this series immediately.
J – Sky in the Deep. I had set out to hate this book and I LOVED it. It's always nice when that happens. And before you hate, I had absolutely no reason to assume I would hate it at all. I just thought I would.
FAVOURITE NEW AUTHOR
T – Laura Thalassa came out of nowhere for me in 2018. I read Rhapsodic and fell in love with her and the villain to lover tropes she loves to give her readers. If you haven't read Rhapsodic or Pestilence check them out!
J – Rachel Van Dyken. Her characters crack me up and I can always be assured that the guys will not make want to kill them and there won't be unecessary drama. Plus she writes the BEST banter.
NEWEST FICTIONAL CRUSH
T – Desmond from Rhapsodic. *Swoon*. I want to be Des' Fae Queen and like Callie I would 100% do body shots off him, too!
Jess – Malachi from The Scribe. I am broken from that book, but Malachi is such a great, big amazing man. Yes, he does some dumb guy stuff, but I would 100% let him sweep me off my feet.
NEWEST FAVOURITE CHARACTER
T – I loved Lira from To Kill a Kingdom and Zera from Bring Me Their Hearts… apparently I have a thing for female characters that steal hearts?
Jess – Lazlo from Strange the Dreamer. His library obsession alone is enough to make me think we are soul-bonded, but his crazy rage at the end was OUTSTANDING.
BOOK THAT MADE YOU CRY
T – Uh… Maybe a little at Strange the Dreamer but honestly I avoid books that'll make me cry like the plague.
Jess – The Scribe made me return to infant status. I was emotionally destroyed after that.
BOOK THAT MADE YOU HAPPY
T – Kiss of the Highlander by Karen Marie Moning because hot highlanders in kilts never fail to bring me happiness.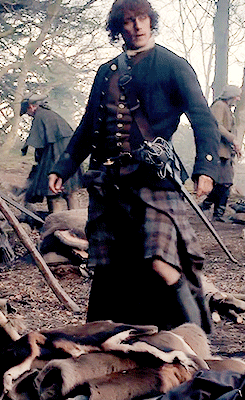 J – Dirty Exes by Rachel Van Dyken. Netgalley had seriously let me down for a while so this was a refreshing book! It is seriously hilarious and who doesn't need a hot man bun in their life?
FAVOURITE BOOK TO FILM ADAPTATION
T – I haven't seen any book to film adaptations in 2018! Well, except Fifty Shades Freed. Does that count? #Fail
J – I haven't seen any that I can think of. In fact, Black Panther was the only movie I have even seen in 2018… I'm not really into movies. Maybe I am an alien.
FAVOURITE POST YOU HAVE DONE THIS YEAR
T – Queen's Rising: Creepy Game of Who's Your Daddy Yo-Yo | Book Review
J – The Duchess Deal (Cats: A Spinster Bouquet) | Book Review
MOST BEAUTIFUL BOOK YOU'VE BOUGHT THIS YEAR
T – I think Wicked Deep is beautiful. It's so shinnnnyy!  And the naked hardback is gorgeous, too!
J – I carried Caraval around a lot when I wasn't reading it. I think it's gorgeous.
WHAT BOOKS DO YOU NEED TO READ BY THE END OF THE YEAR
T – I feel like I've failed myself by not owning Children of Blood and Bone and I simply must get my hands on King of Scars immediately upon its release.
J – Everything else that Leigh Bardugo has written. I'm in a serious deficit. Also, I need to finish the Illumina Files.
---
We Tag
And whoever else wants to do this tag!