By: Laura Thalassa
The Unearthly #1 | 296 Pages | Pub. 2013
The Unearthly at a Glance:
Overall Rating: ★★★★
Heroine:

She makes a great junior fire chief

Dude:  

I'd be okay if he used his vampire mojo on me

Steaminess:

Well, *that* escalated quickly!

Brutality:

Mass murder by stake
Pairs Well With:
The Siren
1 oz Lilac simple syrup

1 dash rose water

2 oz club soda

2 oz vodka
Beware, spoilers are coming…
---
Teagan's Reactions
I'm offended at myself that I haven't read The Unearthly sooner. I adore Laura Thalassa, especially Rhapsodic, and as this series takes place in the same world it makes me I wish I had read them in the right order because this fills in a lot of gaps from Rhapsodic. While the writing isn't perfect, it's Thalassa's first major novel and I know from her experience that her writing, plots and worldbuilding get better in her later novels.
I loved this book… It has hilarious characters (hello, Oliver please be my best friend?!) and the world is beautiful. I mean who wouldn't want to go to boarding school IN A CASTLE on the Isle of Mann?!!? The description of the library alone had me drooling. I love that pretty much every one of my favorite "species" of supernatural creatures is present in this book. Fairies? Seers? Vampires? Fates? Shapeshifters? Yaaaasss.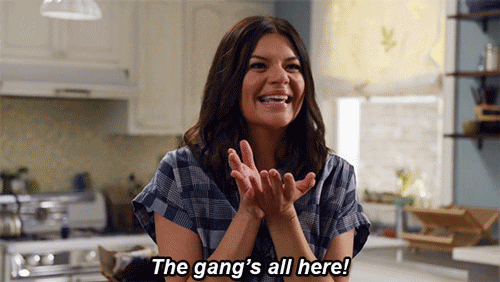 But I will admit that The Unearthly is a bit repetitive and predictable. I was cool with it but I felt like it was Harry Potter but with vampires & sirens. There's an orphan who gets a magical letter randomly inviting her to a boarding school that turns out to be a supernatural training center that her dead parents also attended. There's also a  "sorting ceremony" and a mysterious shaggy dog roaming around and if you see it that means you'll die. Plus, the main character almost dies constantly for random reasons and there's the standard trio of besties. See? Basically Harry Potter.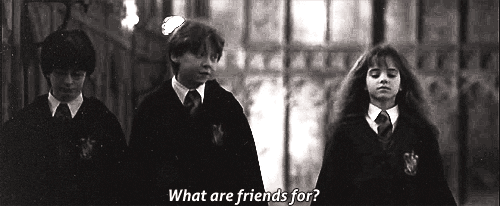 I normally shy away from novels set in high school but this book didn't overdo it on the angst and unnecessary drama until the very end. I actually loved Gabrielle for most of the book – especially when she put all the men in her life in place. Later on I felt like Gabrielle could be described perfectly with this GIF: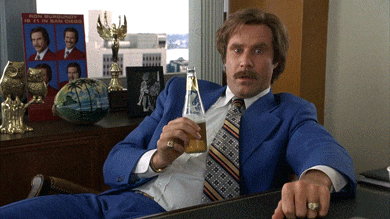 This girl had ZERO chill. She hates a dude, then suddenly is "falling" for him…then BAM loves him out of nowhere…Then hates him and thinks he's trying to kill her…Then, wait… loves him again…And then we land on ignoring his existence at the end of the book after he saves her life. I couldn't keep up!
Oh, Andre. I love that Thalassa always gives us complicated anti-hero male love interests. It hurts me, but I love it. I don't particularly love Andre yet but I know by the end of this series I am going to have a new imaginary boyfriend.
All in all, I think this was a solid start to a series I am really excited for! I hope the next book gives us deeper insight into Andre's character, that Gabrielle finds her chill and we get a stronger foundation to the relationship between these two.
---
Jess's Reactions
Laura Thalassa is quickly becoming one of my favorite authors. I haven't read anything by her that I haven't loved and The Unearthly was no exception. High School settings are not for me anymore, but this one was tolerable. Yes, we had one "mean girl," but it wasn't a focus or even very annoying.
We were given a pretty awesome heroine in Gabrielle. She has no problem defending herself against some jerk in a bar. I need her to teach me the foot stomp immediately.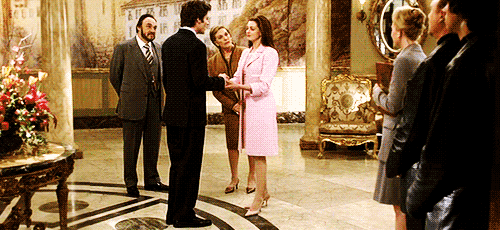 She is remarkably well adjusted after coming from such tragedy. Her attitude was what really drew me in. No one is going to tell her what to do or who to believe. I loved her independence, even when it held her back.
I was not a big fan of Andre. He just stands there and watches her get attacked. Then he pulls the typical macho bullshit and throws her over his shoulder like a sack of potatoes. Repeat after me Andre: "Women are not possessions."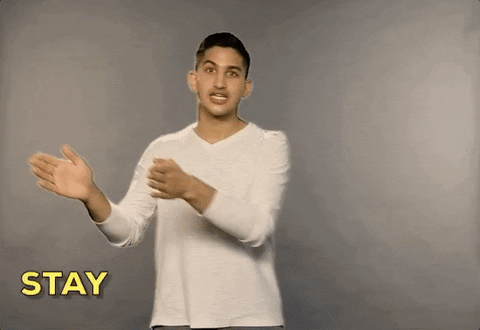 He knows she is his mate and says nothing about it. He ignores her warning and relegates her to a typical 17 yr old girl. He was gorgeous and cocky, which I adore, but he has to work a lot harder for me to be fully on team Andre.
Regardless, I NEED to read the rest of these immediately because I know Thalassa is going to make me fall in love with him and I want to see that happen. She creates the best male characters because they are always tremendously flawed, but can be redeemed.
I want to reach in and strangle all of the racist assholes (Looking at you Dean Peel!) who are incredibly biased against vampires for no apparent reason. They don't even kill other supernaturals so i'm just really confused on why there is so much hate and aggression.
---
Have you read The Unearthly? Let us know what you thought in the comments!
Follow us!
Twitter || Goodreads || Instagram Teagan || Instagram Jess