By: Raye Wagner & Kelly St. Clare
#3 in the Darkest Drae series| 386 Pages | Pub. 2018
Black Crown at a Glance:
Overall Rating: ★★★★
Heroine: The Most Powerful Dragon of ALL Time
Dude:  

Can I "play cards" with him? Please?! 😉

Steaminess: 

We volunteer for The Question Game!

Brutality: 

Open heart surgery by talons
Pairs Well With:
Giant Pumpkin Punch
750 ml bottle of spiced rum

1 cup orange juice

1 cup lemon juice

1 cup spiced syrup

1/2 cup pumpkin puree

2 1/2 cups sparkling water
Beware, spoilers are coming…
---
Jess' Reactions
I was looking forward to this release for months and it is here! And now it's over for me and I'm on that "end of a series" slump. However, this series was hilarious and brutal and I loved every minute of it. *Cue Green Day's Good Riddance.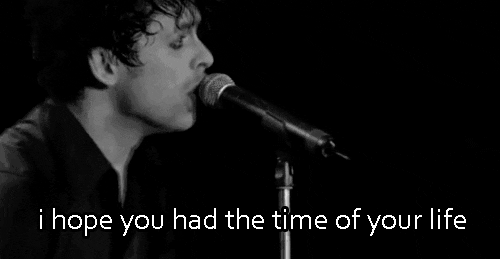 Ok I swear that is my last Green Day gif. Eh, probably not.
I adore Ryn. She is one of the funniest heroines I have met and her awkwardness can only be balanced by her incredible ability to not give a fuck. The words that come out of her mouth are pure poetry.
"If you want me to shift and scare the turd-twats, just tell me and I'm on it."
Also, I need a "Holy Pancakes" bookmark asap.
I wrote an ode to Tyrrick in both my Blood Oath and Shadow Wings reviews, but that was not enough! He goes full Jerry McGuire in this book and shows all the softest parts of himself.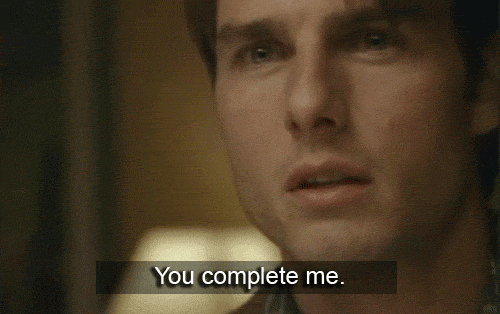 "Why are you so mushy?"
Ryn and Tyrrick are #relationshipgoals after such a rough start in the first two books. This has to be my favorite slow burn in a long time. He was maybe a little too mushy and at times I missed the old Tyrrick, but it really just shows how much of an impact Ryn has made on him. He got some humanity back.
I have never wanted to strangle someone as much Kamoi. He really bothered me with his creepiness in the last book and in this one he topped himself. I was hoping Ryn would find her jewel digging spoon and scoop out his eyeballs.
And props to these two amazing authors for bringing Lani into the mix and giving Ryn a good girlfriend! I loved Lani's sarcasm and their budding friendship.
There was a TON of action in this finale so be prepared to stay on the edge of your seat! A lot of things I foreshadowed didn't happen and the unpredictability really made this an enjoyable read. I will miss Ryn and Tyrrick so much, but there are always re-reads!
---
Teagan's Reactions
This series is one the most pleasant surprises I've gotten from Kindle Unlimited. Though, with Kelly St. Clare involved I shouldn't be surprised. I'll probably love every word Kelly ever writes! ❤ Black Crown finally gives us everything we needed, the steam we all wanted and more funny scenes with treasure obsessed dragons. If you haven't read this series yet, exit this post and buy it immediately – its hilarious, brutal, and clever. Basically, you need these books in your life.
Ryn is one of my favorite lady characters of all time. Who couldn't love this competitive gardener? She's queen of potatoes and sass and certainly the most, the freaking most, powerful dragon of all time. Plus, her obsession with shiny things had me in stitches at multiple points. She's a prettier, more sane Gollum and I love it.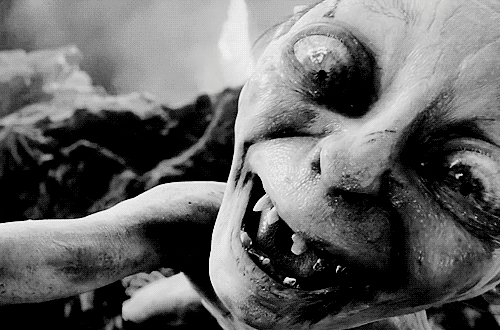 I love Tyrrik. I love love love him. He's witty and supports Ryn's goal of obtaining all things shiny. Tyrrik digging Ryn a big cavern for her hoard is basically life goals for me. Can he come build me a library please?! I especially love the emotional journey between Ryn and Tyrrik as they build a solid relationship around compromise and respecting each other's needs. Their relationship is full of mistakes but they work through them and then they "play cards" and make it all worth it. 😉 All the adorable scenes between Ryn and Tyrrik gave me life.
I normally feel unhappy with final books in my favorite series but this one doesn't disappoint. Black Crown gives you a deeper dive into the politics of kingdoms and war. Wagner and St. Clare don't hold back and you'll face several brutal moments, many betrayals, and shocking revelations about the evil king. If you're like me you might have a temporary heart attack and almost demand a refund if you don't get your favorite sexy dragon back… but it all wraps up nicely and the last couple chapters made my heart happy. I love how this series ends and demand more books from this hilarious writing team immediately.
Though, my one complaint with this book was that I really didn't need the massive orgy scene at the Azule kingdom. I'm still cringing.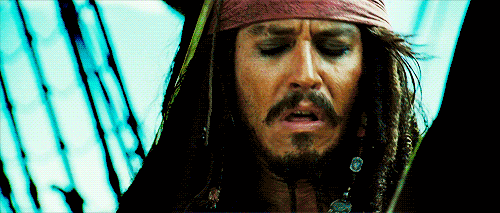 ---
Have you read Black Crown? Let us know what you thought in the comments!
Follow us!
Twitter || Goodreads || Instagram Teagan || Instagram Jess