By: Laurann Dohner
# 1 in the New Species series | 3 Pages | Pub. 2011
Fury at a Glance
Overall Rating: ★★★ 1/2
Heroine:

Doesn't know the word remorse

Dude:

Angel after coming back from hell

Steaminess:

50 shades of revenge sex

Brutality:

Caged beatings
Pairs Well With
Fury
1 part vodka

1 part rum

1 spash sweet and sour mix

2 parts orange juice
---
Mostly Spoiler Free Review
CW: rape
What a strange and crazy ride. Fury started off with a bang in one of the most intense scenes I have read. I was prepared for your typical paranormal book and the first chapter was a little rougher than I expected. Ellie is undercover trying to retrieve evidence of human testing and modification to shut down the laboratory where she works. She saves test subject 416 (who she has been crushing on pretty hard), but kills a coworker in the process and pins the murder on test subject 416 so that she can get the evidence out to shut down the lab and save them all.
Ellie was completely in the right on this one. I know, I know, don't pin a murder on someone else. Blah, blah. She HAD TO.
Cut to a year later and our girl Ellie is house mom of a women's dorm to rehabilitate and ease the test subjects into the "real world." This was my favorite part of the book because the women she is rehabbing were so sweet and lethal! They love Ellie and call her their pet. These girls were #squadgoals and are 100% there for their friends. At one point they barricade Ellie in her room and put her to bed, like you would a drunk friend, because she had a bad encounter with test subject 416 who is now named Fury.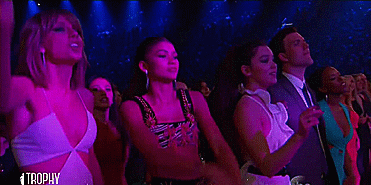 Fury, who has been appointed head of security for the compound, decides to almost kill Ellie a few times because she framed him for murder. This relationship starts off really rocky folks. Primarily Ellie continues to ask forgiveness and Fury hate/loves her so he is a giant dickhead. He reminded me a lot of Angel after he came back from hell and couldn't speak or anything. Buffy had to tame the wild animal and poor Ellie does too.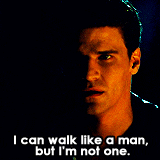 Ellie becomes a serious badass throughout the story. She didn't spend that year fretting about killing a person. Girl had zero remorse for killing a rapist and an asshole. She also handles herself pretty well with a bunch of racist terrorists who are trying to kill the new species. Girl has balls of steel to deal with the amount of testosterone in this book.
Fury's turnaround from jerk to most in-love man of the year was really quick. I almost got whiplash from his 180 flip. However, he was super adorable after that point. Yes, he went super caveman a bunch of times, but Ellie puts him right in his place and their dynamic was really sweet in the end.
Fury was a pretty tough ride emotionally due to the content, but I enjoyed it and will probably give more in the series a ride. The ancillary characters were fun and I want to check out their stories.
---
Have you read Fury? Let us know what you thought in the comments!
Follow us!
Twitter || Goodreads || Instagram Teagan || Instagram Jess