By: G.A. Aiken
# 1 in the Dragon Kin series | 353 Pages | Pub. 2008
Dragon Actually At a Glance
Overall Rating: ★★★ 
Heroine:  

Xena the Warrior Princess vibes

Dude: I ran out of nope GIFs to use on this asshat
Steaminess:  

The kind of steam that breaks headboards

Brutality:

The headless horseman would be proud
Pairs Well With
Flaming Dragon Daiquiri
2 oz Bacardi Superior rum

1.5 fl oz thyme and raspberry syrup

¾ fl oz freshly squeezed lemon juice

2 ice cubes

2 tsp Bacardi rum
---
Our Review 
You know a book is going to be a ride when the heroine beheads someone on the first page. And this book only gets more and more crazy as you go through it. Lying dragons, weird familial relationships, and a villain that makes Joffrey Baratheon look sane. We normally love a good dragon romance but there were parts to this one that were too strange for even our tastes.  So sadly, we won't be giving the other books in this series a try. Unless, of course, they explain what a toe-rag is.
What We Liked
Annwyl the Bloody – Annwyl was a badass from page one. Beheading men and taking down 8 enemies solo? She even stomped around like a female King Jovan. But at the same time she's a littttttle insane and we love her for it.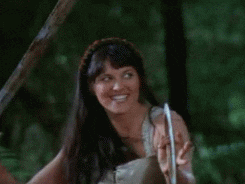 "Not everything can involve bloodshed, Annwyl." "Can't you come get me when there is bloodshed? Otherwise just leave me alone to read."  
Annwyl is all about saving her people, bloodshed and reading. All us book bloggers can relate to that right?  Our only complaint with Annwyl was how oblivious she was sometimes and her inability to hold Fearghus accountable for being an asshat.
Morfyd – Morfyd, the witch, was a great friend to Annwyl, she was there for her when no one else was. Plus, she has amazing powers and scares the pee out of men. And she was not here for Fearghus' crap. We love her.
What We Disliked
The Characters Talking Like 17 Year Olds – We don't understand why a book set in an older time period has people speaking like modern-day seventeen year olds. The descriptions were great. We knew exactly what the dragons looked like and the battle scenes were also well written, but when the ancient dragons opened their mouths, they sounded like high school students.
Fearghus – This dragon isn't making it on our list of trashy dragon soulmates. He's a spoiled, entitled liar who thinks it's okay to repeatedly slap a lady's ass. Hard no, sir. Our feelings on Fearghus are best summed up by the doofus himself: "Because I'm an idiot, Annwyl. That's why." And don't get us started on him repeatedly calling her a wench. You are not a fucking pirate.
Lorcan –  We never thought we'd see the day when Joffrey Baratheon was dethroned from the most immature kings that have ever existed but Lorcan here takes that title. This dickwad wasn't scary so much as he was a five year old throwing a temper tantrum the entire book. It was hard to be invested in this book when the villain was more of a clown than a true adversary.  We wanted to slap him each time we were forced to sit through his POV.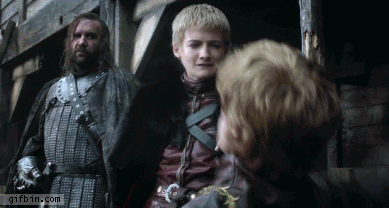 Dragon Parent Kink – Reading about the sexual exploits of Fearghus' parents was as uncomfortable as accidentally watching a Game of Thrones sex scene with your parents. we wanted out of that situation pronto.
The next section contains spoilers. Enter at your own risk!
---
Spoiler Section
CW: Rape, assault
Fearghus PUSHING ANNWLY'S HEAD UNDER WATER – DO WE EVEN NEED TO TALK ABOUT WHY THIS IS PROBLEMATIC?! Even play drowning someone is a hard no for us and he meant it to be a semi-romantic gesture.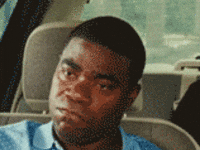 Fearghus Being A Little Bitch – The ending to this book made us rage. Fearghus BRANDS Annwyl and claims her as his mate then freaking leaves her in the middle of the night? And stays away for a year?!!!! Excuse us? No. This little punk needs to stop being a whiny baby and get his shit together pronto.
Fearghus Raping Anwyl – We know people may say this is debatable, but there was a scene where she repeatedly asked him to stop and get off and his response was "Tell me what I want to hear, Annwyl, and I'll let you go." They end up having sex and and no point did she give her consent. Neither does he let her up. Rape.
Annwyl Letting Fearghus Be a Little Bitch – And don't get us started on the fact that Annwyl lets this doofus get away with this shit. If someone branded ua and then ditched us the next day you better believe we a) wouldn't claim him as my mate and b) would remove his favorite dragon parts.
Hed-faidd-Hen Being a Voyeur – The whole scene where he watches them having sex through his magic is a big no-no. Although it was nice to almost have a better bad guy than Lorcan, who was a joke.
---
Have you read Dragon Actually? Let us know what you thought in the comments! 
Follow us!
Twitter || Goodreads || Instagram Teagan || Instagram Jess