By: Laini Taylor
Strange the Dreamer #1 | 544 Pages | Pub. 2017
Strange the Dreamer at a Glance
Overall Rating: 

★★★★★

Heroine:

She's your BEST nightmare

Hero:

New Book Boyfriend

Emotional:

Izzy crying on the bathroom floor after Denny dies

Brutality:

Baby murders
Pairs Well With:
Nightmares
1.5 oz gin

½ oz cherry brandy

½ madeira

1 tsp orange juice
Our Thoughts
CW: rape, murder
We loved Laini Taylor's Daughter of Smoke and Bone series so we knew that we would like this book. What we didn't know is what we were missing out on this past year since Strange the Dreamer came out. It's gorgeous. The worldbuilding is intricate and flawless; the characters have heart and soul and dreams; and the language truly brings everything to life. This world is brutal but full of love and potential for goodness.
The only legitimate complaint we have about this book is that it is a long one. We wish we could have read it over a week or two, but sometimes we are not great at planning so we did it in three days. If you aren't into long books then maybe walk away from this one, but realize you are missing out on literary gold. We also aren't okay that we have to wait until freaking October for Muse of Nightmares but let's blame the publisher not our queen Laini.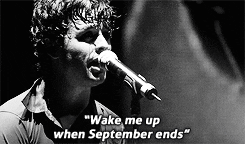 Beware, Spoilers are coming…
---
What We Liked
Lazlo

– Got ourselves a new book boyfriend. Lazlo is big and burly, but soft on the inside with the heart of Belle.

He broke his nose on a fairytale book you guys.

This man is #readinggoals for life. And his need to save Sarai, omg. Our hearts just can't take all of the love and feelings. We truly enjoyed his character progression from a boy who is walked all over to a man who stands up for what he wants. Plus…Pink Striped Socks make him happy. #dead
"He read while he walked. He read while he ate. The other librarians suspected he somehow read while he slept, or perhaps didn't sleep at all."
Sarai

–  All Sarai wants is to be loved. Can't we make this happen people? She is smart and caring and actually concerns herself with people other than her. Even after ruining people's' lives through nightmares for years, she feels guilt and it haunts her. We just want poor Sarai to get a good night's sleep and be a normal girl.
The Ending

– This is what we wanted. Maybe not fully, but the ending reaching into our chests and ripped our hearts out. Jess legit was clutching her book and walking around with it like things would change. But that is the result of the brilliance that Taylor puts into her novels.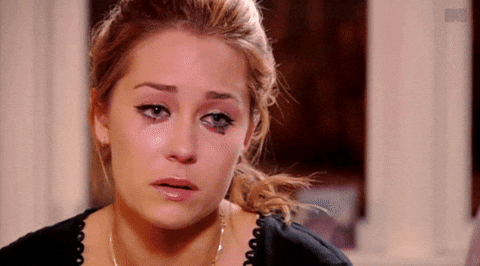 What We Didn't Like
The Gods – From stealing and raping children to ignoring their own, these gods needed to be killed. Dropping an angel on a city and setting up shop to rape and impregnate that many people get's a big Hell No from us.
Minya –

Yes, she saved them and is a minor hero, but this girl went into

The Ring

creepy/crazy level. Her army of ghosts gave us nightmares, not Sarai. Minya is a little Maeve wanna be and we are not having it.

Baby Killing

– We fully understand that people get scared and destroy what they don't know, but babies slaughtered in the nursery is almost too dark for even us.
"Good people do all the things bad people do, Lazlo. It's just that when they do them, they call it justice."
We are counting down the days until Muse of Nightmares and for all you lucky humans that have obtained Muse of Nightmares ARCs please consider yourself #blessed because we are so jealous.
---
Let us know what you thought of Strange the Dreamer in the comments!
Follow us!
Twitter || Goodreads || Instagram Teagan || Instagram Jess