I Dare You
by Ilsa Madden-Mills
Standalone | 254 Pages | Pub. 2018
Book Description (From Goodreads)
Badass Athlete: I dare you to…
Delaney Shaw: Who is this?
The late night text is random, but "Badass Athlete" sure seems to know who she is…
Delaney Shaw.
Good girl.
Lover of fluffy kitties and Star Wars.
Curious.
His dare? Spend one night in his bed—a night he promises will be unforgettable—and she can solve the mystery of who he is.
She knows she shouldn't, but what else is she going to do with her boring Valentine's Day?
One sexy hook-up later, her mind is blown and the secret's out.
Maverick Monroe.
Bad boy.
The most talented football player in the country.
Just ask him.
Too bad for him Delaney's sworn off dating athletes forever after her last heartbreak.
But Maverick wants more than one night and refuses to give up on winning Delaney's heart. She isn't one to be fazed by a set of broad shoulders.
Will the bad boy land the nerd girl or will the secrets they keep from each other separate them forever?
---
My Review

:
Overall Rating:

★★★☆☆ stars

Dude:

Redemption Han style

Heroine:

Girl Next Door…with Leia buns

Steaminess:

They take "touch" football seriously
I adore inserting a quick, easy romance between some of the heavy books we read. I Dare You, was sandwiched between Tower of Dawn and War Storm and really helped with balancing out my emotions. To be fair, I didn't take many notes and ran through this thing in hyper-speed.
Delaney is hilarious. She sneezes when she is nervous which entertained me to no end. She is a nerd and says some of the cheesiest lines and I LOVED it.
"I'll be your scabbard."
But in all reality, this girl is recovering from heartbreak and doing a great job of it. Her boyfriend of two years cheats on her and she is the champion of ignoring him.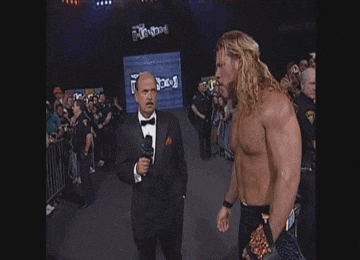 So Delaney gets a text from an unknown number which begins this anonymous text relationship. We all know that it's obviously Maverick, another football player, which Delaney has sworn off. Maverick starts to pursue Delaney in person and through their anonymous texts, and eventually she realizes who he is. Shocker… she doesn't care that he is a football player anymore.
Maverick, Maverick, Maverick. So close to not being an idiot and then he has to go and lie to Delaney. I was not a fan. He made up for it, because this is a romance people. But he isn't my favorite. I tried to remind myself that these are 20 yr-olds and they are not the brightest, nor have they had much experience with healthy relationships. TBH I was just as clueless at that age so I'll give them a break.
This was quick and fun, so if you are looking for an easy summer read, pick up I Dare You.
---
Mogul
by Katy Evans
Standalone | 252 Pages | Pub. 2018
Book Description (From Goodreads):
He's my most delicious secret.
The hot Suit I had a one-night stand with one evening.
I didn't know anything about him, not even his name.
Only that we shared a taxi, and he was staying at the hotel where I worked.
We met in room 1103. Where he commanded not only my body but my soul.
The next day he was gone and I only had a memory of him.
I could still taste his kisses, feel his demanding touch.
I searched for him for months. Daydreaming about him. Wondering if I'd ever find him.
Until the day I find myself staring face to face with his jeweled black eyes again.
He says lets keep it casual, and my heart knows that falling for this workaholic in a three-thousand-dollar suit is off the table.
Because he has a secret. One that's a deal breaker for me.
My Suit has a name.
Ian Ford.
And this is our story.
---
My Review
Overall Rating:

★★★★☆

Dude:

Your next book boyfriend

Heroine:

Dancing queen

Steaminess:

Fifty shades of steam
*fans myself* Wow, Mogul was a steamy and fun ride. The chemistry between Ian and Sara was off the charts. These two were hilarious and sexy. I mean, you know when a book starts with a girl taking off her underwear in an elevator it's going to be a hot one… And Mogul didn't disappoint. Some of the scenes legitimately almost had me turning up the air conditioning.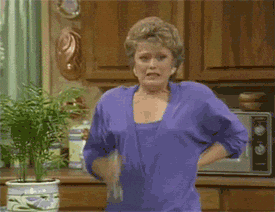 If you're looking for a female character in a romance novel to adore look no further than Sara. I knew I'd love her when she explained her patented move, "the hell no" for fielding off unwanted suitors. But, she really stole my heart when she threatened a guy's mouth with her fist and came up with a slew of adorable names for Ian. Marry me?!
"On a scale of one-to-ten she broke the scale."
And Ian, while flawed let's admit, knows how to melt your panties off with a single compliment. At one point he refers to Sara's dancing as a holy experience and he pretty much swooned his way right into my heart. His character growth throughout the book was fun to witness and I'm sure this guy will break down your walls just as surely as he broke down Sara's.
There were times when I thought Mogul would delve into utter ridiculousness and angst but Evans doesn't disappoint and always gets the plot, pacing, intensity and emotions just right. She's basically the Goldilocks of romance books and I love her for it.
---
Have you read I Dare You or Mogul? Let us know what you thought in the comments!
Follow us!
Twitter || Goodreads || Instagram Teagan || Instagram Jess