By: Elizabeth Hunter
# 2 in the Irin Chronicles Series| 336 Pages | Pub. 2014
The Singer at a Glance
Overall Rating: 

★★★★★

Couple: "

The Vow" but backwards

Steaminess:

These are the kind of dreams you do want to come true

Emotional:

Sarah McLaughlin commercials

Feminism: 

These ladies literally said f*ck the patriarchy and formed their own society #respect
Pairs Well With:
Frozen Aquavit
45 ml Aquavit

10 ml Kirsch

10 ml Syrup

10 ml Egg whites

10 ml Lime juice

Ice cubes
Our Thoughts
If you haven't read The Scribe (Irin Chronicles # 1) then click out of this post and go read it immediately. You don't need these spoilers in your life! But also, just read The Scribe because its excellent and not appreciated enough in the blog world.
Alright, now on to our feels. The Scribe's ending left us broken. Like Izzy crying on the floor after Denny broken.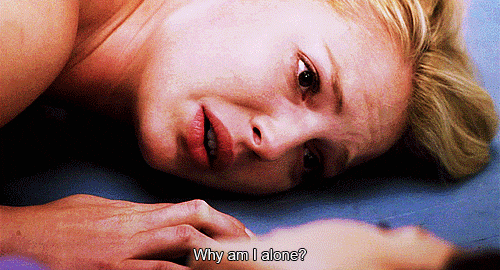 We loved Malachi and his relationship with Ava. So it's safe to say we had to emotionally recover after his death. Yeah, he came back to life (Ava, you da best) but we knew this book was going to put us through the emotional ringer. While this book was emotional, it wasn't heartbreaking. Plus, we got an in depth look at the Irin's world and politics and relationships of Irin mates. And the mystery surrounding the angels and Ava's heritage is intriguing enough to keep us hooked. We'll say it again. If you haven't read this series you should start – it's 100% worth it.
Beware, Spoilers are coming…
---
What We Liked
Worldbuilding and Plot- This book takes us on a deeper dive into Irin society. The unique way Hunter introduces you to the world as Malachi re-learns about his past and heritage allowed us to learn about in-depth specifics without feeling like it was a history lesson. The society Hunter has built is intricate and intense – the way this paranormal and ancient society melds into the 21st society makes it an intriguing read. While some parts of the plot were *frustrating,* the pacing and characters are on point.  
Sari – Who's with me for a Sari 2020 presidential ticket? I mean c'mon this girl kicks serious patriarchy ass. She does not have time for excuses and instead of depending upon men to (fail) to protect her and her sisters she takes things into her own hands and builds her own society and kicks Grigori ass. I've been saying for years I want to live off-the-grid in the wilderness and Sari is rocking that life. She's my hero. I love that she doesn't roll over and do what men demand. She even makes her mate work for it.
Ava & Malachi – Their recovery and re-relationship building was adorable. They know how to communicate even when it's difficult and love each other no matter what. It was a little heartbreaking when Malachi didn't remember her, but they worked through it. These two are serious relationship goals.
The Irina – These chicks have taken their destiny into their own hands and aren't about to let the men bring about their destruction again. They are ass-kicking badasses and refuse to be relegated to the retreats again. Yeah, there are few left, but they have come out so much stronger.
The New Characters – Between Renata, Mala, Bruno, Orsala, Karen, Astrid and Brooke we can't pick a new favorite character introduced in The Singer. These amazing new characters brought so much life and love to this book. We need more feel good moments with these guys because they definitely helped us recover from the emotional rollercoasters.
Ava and Damien – Ava and Damien's friendship is amazing. He is such a good person to take care of her and act like the brother she never had. And her prodding for him to reconcile with Sari is pretty hilarious, singing at him and making fun of him. "Mr. Cranky is gonna get some. Maybe you won't be Mr. Cranky after tonight!"
What We Didn't Like
Irin's Sexist and Misogynist Society – Dear lord have mercy on my soul because I've rarely had homicidal rage towards book characters before but these dudes gave me no choice. The Irin (men) of their society basically think the Irina (women) should hop to their every wish and come back and be good little breeding cows that never speak or have *gasp* their own thoughts and desires. Their solution to use compulsion to force the Irina to come back home made me sharpen my knives.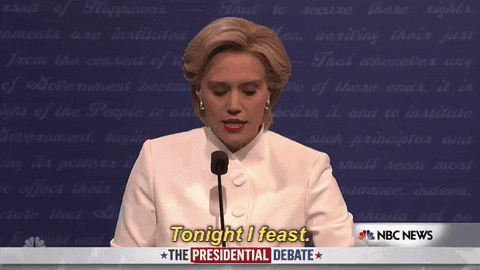 The Grigori and Evil Angels – These dudes go around attacking and sucking the life out of women like a game. They feed off of and impregnate women, just for said women to die and give them more babies. And then they kill off their children because "they can just make more." And their ultimate goal in life seems to be reckless destruction without a purpose. Grigori are basically the angels' puppets and these dudes don't even seem to care? Is douchebag puppet really your ultimate goal in life? C'mon.
Ava & Malachi's Reunion – This was just a giant hot mess of friendly interference. Ava has no idea that Malachi is alive, when all he wants is to get back to her. His friends finally get them to the same city and then make him wait a full day to see her because she is "tired." I don't care how tired she is, she wants to see him assholes. Then, they keep Malachi in a back room so that they can tell her instead of letting Malachi do it! And he just has to sit there listening to her freak out?! Badly done guys. Badly done.
---
Questions We Have
Who the heck are Ava's actual parents?!!? Imma need a DNA test stat

What are the full extent of Ava's powers??!

Is Ava going to get in big trouble for bringing Malachi back from the dead? Cuz I'm not okay with any more bad consequences for these two!!

Why is there another Ava in a cage!?!!
---
Have you read The Singer? Let us know what you thought in the comments!
Follow us!
Twitter || Goodreads || Instagram Teagan || Instagram Jess