By: Sarah J. Maas
# 6 in the Throne of Glass Series | 286 Pages | Pub. 2017
Tower of Dawn at a Glance
Overall Rating: 

★★★★☆

Dude:

Like the training bra of boyfriends

Heroine # 1:

Yrene is as cool as Joanna from Fixer Upper

Heroine # 2: Nesryn traded UP
Steaminess:

What happens in the Oasis, stays in the Oasis

Brutality: Excuse me, SJM?! How dare. You. Ruin. Me. Like. That.
Pairs Well With:
Neith's Arrow
2 tablespoons gin

2 tablespoons Campari

2 tablespoons sweet vermouth

1 orange twist
Our Thoughts
Our feelings on Chaol are no secret. We think he's the crazy ex-boyfriend that just won't go away because SJM keeps shoving him down our throats. Quit trying to make Chaol a thing!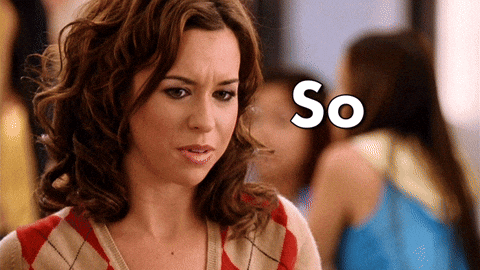 Yeah, he looooves Dorian and is "oh so loyal" but we think he's a whiny jerk that lacks perspective and just needs to get over himself. So, the fact that we had to read a 620 page book on him wasn't something we were precisely looking forward to… But overall, Tower of Dawn wasn't bad. Yeah, it was way too long and probably could've been ⅓ of the size because it didn't really add to the overall plot until 70% through the novel but the new characters in the southern continent made it worth it.
Beware, Spoilers are coming…
---
What We Liked
Ruk –

I need a flying giant bird NOW. Plus, their little city in the mountains was so cute and I want to live there. I'll even climb the ladders on the side.

Sartaq –

A tall dark and handsome prince who controls the aerial forces. Yes, we'd fly away into the sunset with Sartaq on a giant bird and wouldn't ever think about Chaol ever again. This man knows what he wants and goes after her. No questions or wondering if Nesryn is the one. Sartaq has focus and determination and was a great character to read about.

Nesryn – Not only does she bow out gracefully when Chaol finds someone else, but she upgrades to a prince and future king of Antica. Nesryn is class personified and has the self-worth to know when she is being used and refuse to allow it further. She won't be anyone's consolation prize and that wins her someone even better. Slow clap for future Queen Nesryn. 
Yrene –

Yrene is feisty and puts Chaol in his place. This girl could do much better, but it seems as though she likes projects and picked the biggest one. She makes Chaol a better man, so thank you for fixing his broken brain Yrene. We do love her determination and drive. She walked across actual mountains to get to a better life for herself and now is sailing into a war to save her homeland. Yrene is a pretty amazing character and I am happy to have her as an addition to the great crew of characters.

Chaol's realization – FINALLY at the end he pulls his head out of the sand and admits that Aelin is the better person. No, Chaol, we will not forgive you, but at least now you can admit this in public. Plus, your wife is awesome
What We Didn't Like
Maeve –

Plot twist ladies and gentlemen, Maeve is a valg QUEEN. Kudos to her for hiding so successfully for so long, but what does this mean for Aelin?! We don't find out until the next book. So not only is Maeve the scariest bad guy ever, we don't even know what she is capable of!

The brutality of the Khagan succession –

You could just name a successor instead of forcing your brothers and sisters to sterilize themselves and kill their children. They are so scared of someone taking their throne that they ruin their family. Nope.

Spiders – Damnit, guys. Why must every book I read lately have spiders?!?! And these spiders are freaking assassins who build traps in mountains?! This is my nightmare come to life and I did not need it. 
The Last "Chapter"

– HOW DARE. Here I was enjoying my life and thinking wow

Tower of Dawn

didn't hurt me when BAM freaking SJM had to go and ruin it all with the Maeve and Aelin-in-a-death-box-about-to-be-tortured scene. I'm pretty sure I shattered into a million broken pieces and I wasn't ready.

Kingdom of Ash

is going to destroy me I know it.
What Confused Us
Chaol – If you have read any of our previous Throne of Glass reviews, then you know that we have come a long way since loving him in the first book. Chaol has proven to be selfish and unable to see the larger picture, especially when he is on a bitter rant about how Aelin ruins everything and is a terrible person.
We loved that during his healing he finally stopped blaming her for his own failures and manned-up to take responsibility. The problem was that every time Chaol had a moment of realization he would immediately tailspin and do something douchey! He admits to her being the better person, only to tell Yrene that Aelin just "left for Wendlyn." Um, excuse me? YOU PUT HER ON THE BOAT. Asshole. So as much as we loved his progress in this book, SJM failed at making us like him.
Face it. Chaol is your creepy AF ex-boyfriend that just keeps showing up and raging at you in public. Nobody wants that.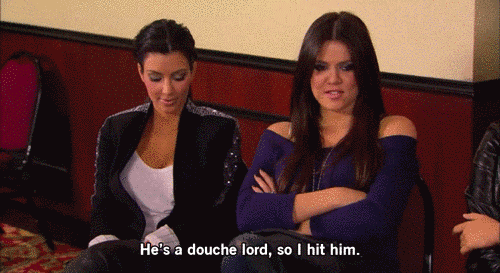 ---
Favorite Quotes
"Have you used it to completion?"

"How is that relevant?"

"I'm writing a giant no."
"We fly to war. Much is uncertain ahead. Save for this. Save for what I feel for your. No demon army, no dark queen or king, will change that."
For wherever you need to go – and then some. The world needs more healers.
---
Let us know what you thought of Tower of Dawn in the comments!
Follow us!
Twitter || Goodreads || Instagram Teagan || Instagram Jess