By: Elizabeth May
#1 in the Falconer series |378 Pages | Pub. 2014
The Falconer At a Glance
Overall Rating: ★★★★ 
Dude: 

I want him to stay with me until the very end, too

Heroine: Feminist Batgirl of our dreams
Brutality: Hearts ripped out of our chests
Steaminess: 

The steam in this series is going to be a long game
Pairs Well With
The Drunken Earl
Ice

Rye whiskey

Earl Grey tea (pre-chilled)

Orange peel
Beware. Spoilers are coming…
---
Teagan's Reactions 
I went into this one pessimistic because I've been avoiding this series for a while. I am usually not a fan of steampunk novels after a bad experience with The Parasol Protectorate (yeah, yeah, yeah, I know everyone loves it but I'm gonna say it, Connall sucks). And the 19th century is just not my cup of tea, too much patriarchy and petticoats. But I ended up loving The Falconer and went to find WiFi in the Tetons so I could order the next two books in the series. #Dedication
"If my honor needs defending, I can do it myself."
I loved how fast-paced and action-packed this novel was. The fight scenes were well written and May got across the perfect amount of intensity. I felt like I was kicking faery ass alongside Kam who is basically an 19th century combination of Buffy and Ellen Ripley. I mean really, you gotta respect a feminist hero that carries a pistol beneath her petticoats. The steampunk technology added an extra layer of badass and I want to join Kam in her secret laboratory crafting weapons like the patriarchy-smashing mad scientist I wish I was.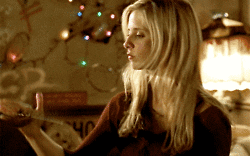 "'Must you question everything'

'Aye, it delights me to annoy you whenever possible.'"
I loved the progression of Kiaran and Kam's relationship. Yeah, I'm pissed that Kiaran kept life-changing information from Kam but he helped her heal and turn into a badass fighter.  The banter between these two was like watching a back-and-forth tennis match and it had me in stitches. I have at least 16 favorite quotes from them and it killed me to choose. By the end of the novel when you realize that Kiaran is in love with Kam and has made a vow pledging himself to her, I died. It was a sweet long game relationship that I know is doomed but I want nonetheless – I need more banter from these two!
"God spare me from such protection, especially when it involves safeguarding my poor feminine sensibilities from life-saving information."
I would absolutely abhor living in the 19th century because at so many points in this book made me want to dramatically swipe my cape, fly into the book, kick some sense into these characters, burn all the corsets and wipe stupid societal norms from all their minds. All women that survived this time period deserve sainthood for having to deal with this nonsense.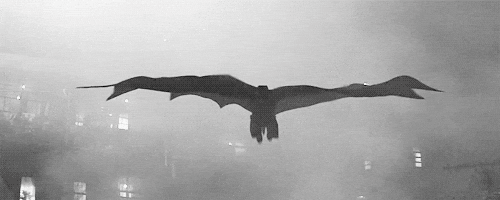 The dad especially brought rage to my soul. This Lord Jackass is basically everything evil in this society and the fact that he has basically made his daughter an orphan and sold her off to the highest bidder had me wanting to pull an Arya Stark and stick him with the pointy end. Peasant.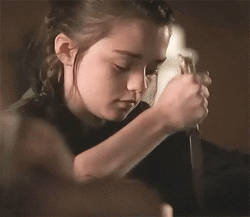 "Whirling! I love to whirl. Ask him to whirl faster! I see lights. Do you see lights?"
I would like a pixie BFF that sews my dresses, hangs out on my shoulder at ridiculous balls and gets a little tipsy on honey. I mean, who hasn't wanted to whirl after one too many margaritas? I'd whirl with Derrick all night long.
The ending hurt me. I HAVE SO MANY QUESTIONS AND NEED THE SEQUEL IMMEDIATELY.
---
Jess's Reactions
Holy cliffhanger batman! But really I will start with the awesome world that this was set in. Sure it helps that I have been to Edinburgh so I can really visualize the setting. If you have been to the location of the final battle, it makes the story a little more personal. However, what I truly adored was the steampunk flavor! I need tiny spider surgeons asap. How awesome would it be to open a box and have little robot spiders sew you up? Amazing.
And don't get me started on her flying batmobile. Not only is there a flying car, it has BAT WINGS! Sold. It's important that I get one of these to cruise around the city in. Nothing can beat Houston traffic like that baby.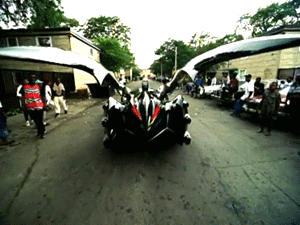 I have read enough regency novels to know that I am going to go full feminist and yell at the book at least once or twice. I was not disappointed. The society constraints are in full force and Kam is told at least 5 times that her opinion doesn't matter. She needs to sit down, shut up, and marry someone she has had lunch with twice and spoken to about the weather 3 times, all while being overly supervised. Also, don't carry a dish from one room to the other because clearly that is inappropriate. They have servants for that.
Gross. If they saw me at home and my collection of coffee cups that go from upstairs to downstairs to the car, I would be locked in a room and called a bluestocking. Bring it on.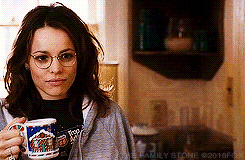 Kam was pretty kickass. I love a girl who is ruthless and DGAF about society's constraints. Her fight scenes (and there were a lot) were engaging and fun to read. She is definitely resourceful.
To be honest, I really want a prequel so that I can see her and Kieran's first meeting and progress to the here and now. I think that would make me more invested in their story. I mean this level of romance needs explaining…
"Unless I'm wrong. When you imagine yourself years from now, is it the Seer you're with? Or is it you and me, planning our next slaughter?"
Kieran was kind of a jerk and reminded me of Rowan in Heir of Fire. He made her fight the hard way and didn't give her any easy outs. Kieran was more brutal than Rowan, almost letting her die multiple times, so that wasn't the sweetest. I think I wanted to learn more about him and the book just wasn't long enough or complex enough to give that. Regardless, I'm here for sequel!
---
Let us know what you thought of The Falconer in the comments! 
Follow us!
Twitter || Goodreads || Instagram Teagan || Instagram Jess