By: Elizabeth Hunter
Standalone | 286 Pages | Pub. 2018
INK at a Glance
Overall Rating: 

★★★★☆

Dude:

I'm picturing this one with my mental camera 😉

Heroine:

Queen of literary t-shirts

Steaminess:

Truck-gasms are a thing

Nerdiness:

Poe quotes in the bedroom
Pairs Well With:
Ink
1 ¼ oz Dry Gin

½ oz Peach Liqueur

½ oz Blue Curacao

2 oz Cranberry juice
Okay, let's be real. This book is right up our alley. Bookstore AND tattoo shop? Plus, a big tattooed gentleman? Consider us hooked because Hunter just dangled this bait out in front of us and we bit.
"What goes with books? 'Wine.'"
Yeah, that quote just about sums us up perfectly, doesn't it? But really, while this slow build romance isn't the most romantic of books, nor does it feature the steamiest scenes, it was a solid and enjoyable read.
Beware, Spoilers are coming…
---
What We Liked
Books & Tattoo Combo –

We love books. We love tattooed men. You really can't go wrong with this situation. We've now decided we're going to open up a book bar in the mountains and find a nice tattooed gentleman to be our ink guy.

Literary T-Shirts

– No lie, we need all of these shirts immediately.

Emmie's Stance on Bras –

Girl understands that bras are evil and I fully support the no bra @ home lifestyle. You do you, girl.

Tayla & Emmie's Friendship –

Ok, I had a moment where I just said "This is us" when Emmie ran away from the college girls and let Tayla handle them because Tayla "speaks cute."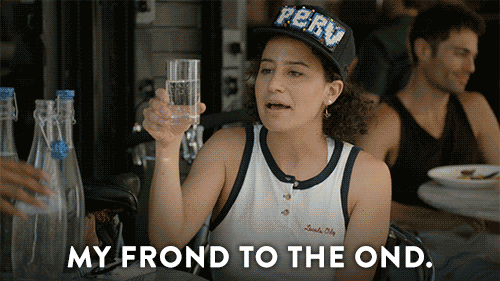 Emmie's Inner Monologue –

The things Emmie thinks are way funnier than what actually comes out of her mouth. Ox compliments her braid and she thinks "You can use it as a handle if you want." When in real life she just blushes and hides. Girl needs to break out of her shell.
What We Didn't Like
Emmie's Inability to Stand Up For Herself –

We like Emmie but like we said she needs to come out of her shell and take a stand for herself. She's basically Peyton from One Tree Hill with her "people always leave" catchphrase and we just want her to fight for herself for once!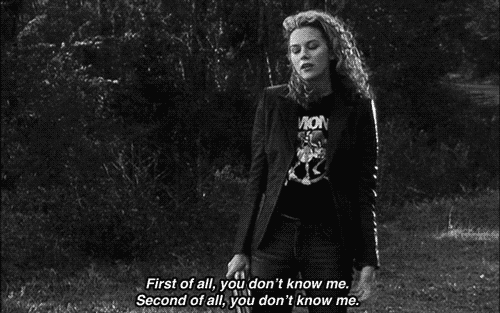 Ox & Family's Inability to Communicate –

All the humans in this family really struggled to communicate. I mean his mom is ill and doesn't tell anyone, his sister refuses to ask for help, and Ox just goes off the grid and hangs out with cows. All these people need to work on effectively communicating pronto.

Casual Attitude About Sexual Harassment

– Hunter's casual jokes about the characters sexually harassing each other were unnecessary and insensitive. Sexual harassment isn't a joke or sexy and have no place in a romance novel.

Adrian –

Not a fan of this guy. Not only does he not read. At all. I'm willing to bet he watched the movie

Sense and Sensibility.

He is a narcissistic asshole. My notes on Adrian were: I want to poke Adrian in the eye with a fork.
---
Let us know what you thought of INK in the comments!
Follow us!
Twitter || Goodreads || Instagram Teagan || Instagram Jess