By: Sarah J. Maas
# 5 in the Throne of Glass Series |693 Pages | Pub. 2016
Throne of Glass At a Glance
Overall Rating: ★★★★★
Heroine: The uncontested Queen of Scheming
Dude: I'd deal with sand in uncomfortable places for him
Steaminess: All we're saying is finally
Emotional: RIP us
Brutality: 

Tortured and locked in an iron coffin – not the same as a bouncy house
At this point I think everyone and their grandma knows how we feel about SJM and the Throne of Glass series. Maas gives us badass, flawed heroines and dreamy males who appreciate the epicness of their partners. And Empire of Storms is a masterpiece that did not disappoint and is probably our favorite book in the series. Chaol not being present in this one probably helps its standing in our hearts, tbh.
Beware. Spoilers are coming…
That being said, this book basically tore our hearts to pieces and fed them to sadistic alligators. We've come to realize that SJM is evil and probably out to destroy all our happiness in the world. I mean we finalllyyyy get the steam we deserve from Rowan and Aelin and some serious #RelationshipGoals moments, solid friendship from Aelin's court of misfits and fae cadre and then BAM it's all ruined. Our hearts literally shriveled up and died when Aelin sacrificed herself to save Elide and her people and we find out her and Rowan are mates. #dead
---
Things We Liked
Aelin – As usual Aelin is her badass, scheming self in EOS. Despite everything she's been through and the punches thrown at her from Maeve, ancient gods, Erawan and even her own lords in Terrasen, Aelin doesn't give up. She calls in old debts and pulls together an alliance that will change the world. But despite her badassness, she utterly broke our hearts. When she learns that she must die to save her people, she doesn't beg for her life, no, instead she mourns her lack of time and simply asks the woman who is responsible for her tragic life to stay with her while she dies. And it's not enough that she will ultimately die, she willingly sacrifices her remaining time to save Elide and ends up whipped and in an iron box to be shipped off to a live with fucking Maeve. And that's not bad enough but then we find out she knew her and Rowan are mates but didn't want to cause him pain when he found out. Our. Hearts. Are. Dead.
Aelin and Rowan – It's no secret how we feel about Rowan. He is our dark and twisty dream man. But he and Aelin together are one of our favorite couples. Sorry, Rhys and Feyre but you just can't stand up to these two in our hearts. Their steamy scenes were #perfect and we'd be okay if Rowan kept a running list of our "wrong doings" that he would get revenge on in the bedroom. *wink* But, our favorite part of these two is that they understand each other's darkness and help each other find the light. When Rowan promises to find Aelin no matter what our hearts broke. And when he got on his knees to beg his cousins to join Aelin's cause. #Dead. But nothing destroyed us more than when Rowan finds out they're mates and she's been tortured and captured by Maeve. He doesn't give up – he promises to find her and bring her back to the light. #perfect.
Manon (and Dorian) —  We ship these two so hard. In all reality, they are probably going to die, but we adore them separately and together. No one does feisty brutality like Manon and Dorian brings that charm and sparkly blue eyes. Plus, we are just happy for Dorian after the whole Sorcha thing. Anyway the no hands sex scene was on point.
Elide – Elide is amazing. Her character development has been on point and we love watching her become badass. We especially loved when Lorcan betrayed Aelin that she shut Lorcan down. #YaassQueen
Lysandra – Lysandra is badass. She's recovering from her dark and twisty by becoming the ultimate fighting machine for Aelin's court. Lysandra and Aelin's friendship is 100% ideal and adorable. Our hearts broke when she admitted how much she loved and needed this court and feared this war would take them away. I could read 100 books with Lysandra, she is queen. Sea monster Queen, that is.
---
Things We Didn't Like
Maeve – We have had enough of this sadistic bitch. No one can even compete with her level of evil. We find out that she started ruining Rowan's life HUNDREDS OF YEARS AGO. His first mate was all a set up? What!? Just no. You can't mess with mates, they are sacred. Then she just fucking waits for Aelin and the right time to lock her up in an iron box after brutally whipping her. This bitch has to go. I'm calling in the guy from No Country for Old Men and his cow gun.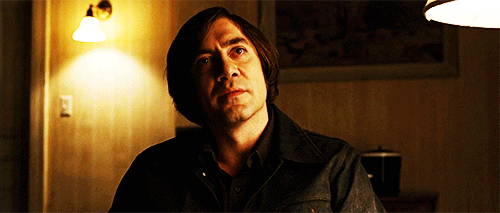 Elena – I don't' think we will ever be okay with Elena. This girls is the whole reason Aelin's life has been a tragic mess. Because Elena was a brat and stole from her dad and messed everything up she is the reason Erawan is back and Aelin will have to sacrifice herself to save the world. She's basically fucking Dumbledore guiding Aelin to her death without the courtesy of honesty.
Terrasen's Court of Asshats – The old patriarchy in Terrasen and their prejudice towards Aelin and her court made us rage. How dare these privileged asshats judge Aelin & crew for doing what they had to do to survive?! And keeping Aelin from taking her throne? Let's be real, they just want the power for themselves and have zero intention of ever turning things over. She is going to have to weenie roast them.
Manon's Grandma – WTH is this chick's problem?! Especially with Asterin?! I mean she killed her own child and was about to kill Manon too. We couldn't stomach her horribleness and hope that Abraxos eats her someday soon.
Lorcan – calling Maeve in, crawling to her after she tortures Aelin and admits to ruining Aelin and Rowan's life because he's a rat. It's worse because we shipped him and Elide but he fucking ruined it. Way to prove how crappy men can be Lorcan. Thanks
Aedion & His Bullshit – We shipped Lysandra and Aedion so much because they had such promise. But throughout this whole book Aedion and his fae bullshit towards Aelin really bothered us. He's supposed to be her loyal friend and cousin but he doubts and judges her at every step. Then at the end when Aelin sacrifices herself for her court, he has the audacity to blame Lysandra and call her a lying whore?! Absolutely not acceptable you ungrateful rodent.
---
Favorite Quotes
"Even when this world is a forgotten whisper of dust between the stars. I will love you."
"Aelin is my heart." – Rowan
"'I'm not on the market unfortunately.'
'Pity. She must be a rare, staggering beauty to make you so faithful. She must be clever, and fascinating, and very, very, talented." – Rowan & Aelin
"The world will be saved and remade by the dreamers." – Aelin
"You and me. From now until the darkness claims us." – Manon
"Remember who you are. Every step of the way down, and every step of the way back. Remember who you are. And that you're mine."
---
Let us know what you thought of Throne of Glass in the comments!
Follow us!
Twitter || Goodreads || Instagram Teagan || Instagram Jess