By: Samantha Towle
Series: Gods # 1 | Pages: 352 | Pub. 2018
Ruin At a Glance
Overall Rating: ★★★
Dude: 

I reluctantly fell for his alpha caveman nonsense

Heroine: 

She danced straight into my heart

Steaminess: 

Wall sex + wall sex + oh yeah… wall sex

Funny: 

Can Gigi be my stylist? Skulls + tutus = GOALS
Pairs Well With
Knock-Out Punch
1 cup Bluecoat gin

1 cup Sandeman port

.75 cup Pierre Ferrand Dry Curacao

.75 cup fresh squeezed lemon juice

.5 cup cane syrup

1 cup sparkling wine
Beware. Spoilers are coming…
---
Teagan's Reactions
Well played, Towle, well played. I have to respect an author that enables me to read a sports related romance in one sitting. Add in the fact that ended up loving the male love interest who I really didn't think deserved a second chance and I bow to Towle. Ruin is a bumpy ride but overall a good and enjoyable read. I mean who couldn't fall in love with a guy who sings Disney songs and pays for a man's physical therapy?!
That being said, I will 100% admit that Zeus is ridiculously flawed and I wouldn't be me if I didn't call him out on his nonsense. What kind of idiot lies about cheating on his girlfriend and breaks up with her on the phone in the middle of the night? Then comes back 5 years later is like "JK, I still love you cuz you're convenient for me now" and expects the girl to just fall to her knees praising the gods that he's back? I wouldn't even take back Ryan Gosling if he pulled that kind of shit on me. His excuse seems pathetic to me – yet another member of the male species making hasty decisions on behalf of a girl and just assuming he knows best. When I write a manual on how not to be a peasant this situation will be in there with this gif describing my disgust over it: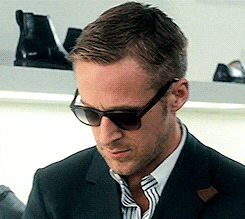 "Because when you love someone – really love them – you fight for them. You fight hard and dirty, no matter the cost to yourself. And not once have you ever fought for me."
Cam is my kind of girl. I respect a chick that knows her worth and doesn't immediately swoon and jump back into the arms of a doofus like he never severely messed up her life. Her daughter is her number # 1 priority and she respectfully let's Zeus into Gigi's life. I appreciated that Cam and Zeus' (round two) love story wasn't an insta-love "I'll forget that you severely messed up my life because the sex is so good" plot. It was about rebuilding trust and demanding what she and Gigi deserved. Keep on being badass, Cam.
I was pleasantly surprised that Towle didn't fall into the usual trap of sports and rockstar romances in which the male love interest swoops into a mom and kid's life, makes them fall in love with him, and then abandons them for his career….again. And then somehow makes it all better again in 20 pages. Nope, Towle gives us Zeus who learns from his mistakes and learns to prioritize his family and career. So props, Towle!
Though, I do think perhaps Towle could brush up on her scientific validity cuz really….super sperm? C'mon! I snorted with how unrealistic it is for a woman who responsibly takes birth control to get pregnant…twice?
"It will be fine. And remember, I know how to dispose of a body without it ever being found."
Okay, enough about Cam and Zeus…and super sperm (ugh). Because the real heroes of this novel are Aunt Elle and Gigi. Aunt Elle is parent goals and Gigi is adorable!
---
Jess' Reactions 
Oh this book. Honestly, this is all I have for it.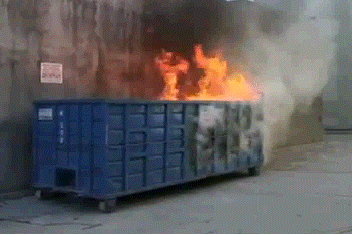 Holy crap. This was way past trainwreck territory for me. Before I get into that, I will tell you what I did like. Maybe ease us into this.
Zeus. Despite having the same name as my cousin's German Shepherd, Zeus was a pretty decent guy. Did he make idiot mistakes, yeah. Was he young and should get a break, possibly. I didn't love or hate him, but I respect his song choices.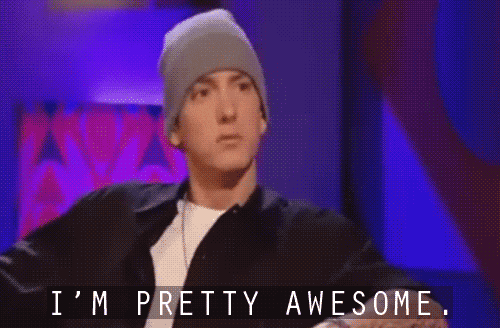 I adored Cam's isms. She said a bunch of things that I find myself saying on repeat every day.
"If he says her, I'm going to throat-punch him."
Cam was funny and I liked that she didn't just take Zeus back. She made him work really hard to prove himself after his idiot move and I respect her style. Plus she is an awesome mom to a freaking adorable little girl.
Now for my true feelings. The dumpster fire… The writing was solid, but the plot was so formulaic that is just killed my soul. I know that romances follow tropes and i'm okay with that. I know that I am reading a recycled plot. But this book recycled ALL OF THE PLOTS.
Second chance ✔

Famous guy ✔

Guy didn't know he had a baby ✔

Evil Manager ✔

Girl gets run through the press ✔

Guy lied to girl, but didn't really cheat ✔

Famous guy hits paparazzi and gets arrested ✔

Cinderella Story movie boxing ✔
Every time I thought, "no she won't do that because it's too obvious" she did it. There wasn't a whole lot of reason to read this because I'm 100% sure I have already read this book with better characters.
It's possible that I was in a dark and twisty place and took my feelings out on this book. But I have no regrets.
---
Let us know what you thought of Ruin in the comments!
Follow us!
Twitter || Goodreads || Instagram Teagan || Instagram Jess