By: Alexandra Christo
342 Pages | Pub. 2018
To Kill a Kingdom at a Glance
Overall Rating: ★★★★★
Heroine

: Ariel as a serial killer

Dude:

Prince Eric meets Captain Jack Sparrow

Brutality:

Threats to feed a male's favorite appendage to sharks = casual

Banter: 

Rory and Jess vibez (though we're team Logan all the way)

 
Pairs Well With
Rum
     Beware. Spoilers are coming…
---
Teagan's Reactions
I don't give out five star reviews lightly but this book knocked me off my feet and deserves it. I was expecting another mediocre YA retelling that would be enjoyable but nothing revolutionary. But To Kill a Kingdom is dark, gruesome and takes Little Mermaid to a whole new level of brutality that had me hooked. The worldbuilding was incredibly well done – I hope we get several other stories from this world (give me more dark and twisty heroines please!). Though maybe less Flesh Eater-esque characters… I could do without creepy face licking.
"So many hearts." Her voice is angelic. "You'll soon run out of room to bury them all."

I lick my lips. "Maybe," I say. "But a princess must have her prince."
I love Lira. If I was evil I'd totally be Lira. She's cruel, cold-blooded, witty, and determined. She'll literally steal your heart. Yet, despite the brutality she experienced being raised by the evil Sea Queen (good riddance) she's still caring and not a complete monster. I loved watching her grow as she encountered the humans she's hated her whole life and learned that hate and cruelty are a choice you make, not something you are born with. And she banters like a Gilmore girl.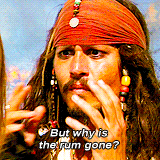 "Technically I'm a murderer, but I like to think that's one of my better qualities."
Elian and his pirate crew had me clutching a bottle of rum while chanting "yo ho yo ho it's a pirate's life for me" and wishing I could join their hilarious squad. I love that each one of his crew would probably die for him but also have no problem roasting him. Elian is hilarious – pretty much every word out of his mouth had me snorting. Especially when he talks to his ship. #dead  I also appreciated his pragmatism and desire to get shit done and that he's always #plotting. He's basically a male Aelin (significantly less badass though) and I loved it.
"You were a lot more charming when you were unconscious."
The witty banter between Elian and Lira gave me life and I never wanted it to end. This is the kind of couple I adore – yeah, its the typical enemies to lovers trope but they are amazingly funny the whole time and don't turn mushy once they stop plotting to kill each other which I appreciate. And yeah I kind of wanted to vomit when Lira admitted Elian was immune to the siren song because she had his heart but at the same time I swooned.
The Sea Queen sucked but Elian's parents are legit. I love a good YA book where the parents aren't all complete trash. I'm super happy with the ending and that Lira and Elian will get to banter on and be the badass couple they are. ALSO. Can't forget my new girl crush, Madrid. Girl YES. I love you. When she talks to her gun I died.
I really didn't need the weird jellyfish masochism scene, Christo. But thanks for an otherwise great book!
---
Jess's Reactions
I will be the first to admit that YA is not generally my favorite genre (Throne of Glass excluded because obviously.) I like a good urban paranormal more, but this was pretty amazing and different. Teagan threw this on the list and I didn't even read what it was about before opening it up. You can imagine my surprise when the first paragraph was about burying hearts. Yep.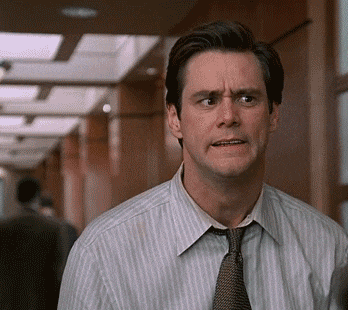 I also got to read the most awkward and emo scene in any book I have ever read. Yes, I am talking about Lira and the jellyfish. I mean, who doesn't like to just lay in jellyfish and get stung repeatedly for fun? Totally normal and healthy…
Not sure that I was a big fan of Lira. I love the brutality, but the ripping out of children's hearts is a little rough for me. She is another byproduct of a bad YA mommy. I know I have said it a thousand times, but I'm really over the "mommy hates me" trope that is in most YA novels. It seems like parents are the bad guys in just about every novel I read lately. Booring. Usually a character as emo as Lira would appeal to me, but I just couldn't get over how straight evil she was for ¾ of the book. Her banter with Elian was what won me over because it was the only time that she showed any personality other than a sociopath. Her loyalty to the people who earned it finally shone through towards the end. Still not sure that she should be running a kingdom though…
On the other hand, I LOVED Elian. Cocky pirate with eyeliner? Sign me up! I will say that I was not a fan of some of his scheming (i.e. playing matchmaker to get out of his deal), but for the most part I loved his constant planning and plotting. Elian teasing Lira was pretty hysterical and broke up the heaviness of the book.
"You know the routine. Everything sharp or deadly in the bags." He looks at me. "Think you'll fit?"
The crew was hilarious. Madrid and Kye are my favorite because I love a good odd couple. I'm super hoping those two get their own story. We only go to scrape the surface of their pasts, there is obviously some deep stuff there for both of them. Torrik killed me with some of his lines.
"Yeah, and he shits rainbows too."
I did like the brutality of To Kill a Kingdom and am definitely recommending it to people because it was an awesome break from the piles of sap that we have been reading lately. Not that I don't love the sap, just sometimes you need a bitch to rip the heart straight out of someone's chest.
---
Let us know what you thought of To Kill a Kingdom in the comments!
Follow us!
Twitter || Goodreads || Instagram Teagan || Instagram Jess ||Bloglovin