By: Crystal Kaswell
#1 in Dangerous Noise Series | 360 Pages | Pub. 2016
Dangerous Kiss at a Glance
Overall Rating: ★★★★
Heroine

: Not all of us outgrow our emo phase

Dude:

He's not selfish when it counts *wink*

Steaminess:

I think the tour bus windows fogged up…

Emotional: 

Hug your brothers tight
Pairs Well With
Avocado Margarita
2 tablespoons kosher salt & fresh cilantro

2 teaspoons lime zest & 1 lime wedge

1 avocado pitted & peeled

1 cup tequila blanco

¾ cup triple sec

¾ cup lime juice
     Beware. Spoilers are coming…
---
Jess' Reactions
I love Kaswell's writing. It just gels well with my kind of dark and twisty so I have read almost all of her books. This is probably my favorite of her rockstar romances, even though they all have a special place in my heart. Ethan and Violet are the couple that resonated the most with me and my life – minus the whole public nudity and he's a rockstar thing ya know?
I love Violet. She is who I aspire to be, minus the math. I tried math once, it didn't work out so well.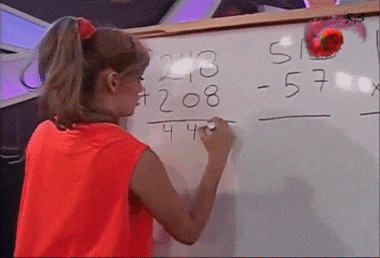 She is beautiful and strong and does not take crap from anyone. She is also the perfect feminist character we needed!
"I asked him why we didn't read any female authors and he started going off on how they only wrote about women's stories, and I just lost it."
OMG YESSS. Violet is so quirky and geeky and it's such a great balance. I 100% approve of her love of tacos and avocado because tacos are basically my first food group. Like I said, I just want to be her…
This girl has had such a hard life, losing her brother and she has come out of it so strong. I need to hug my baby brother pretty hard after reading this one because the tears were real.
Ethan, well he struggled. He was adorable for a giant tattooed man, but you would never accuse him of being older than 23. Homeboy is still a kid inside.
The thing that I do love about Ethan is that he is so fierce in his love and what he wants in life. Nothing will hold him back and he is going to be a rockstar and make music forever. I know this is a romance novel, but he is 23! Let the boy follow his freaking dreams.
Ethan teasing Violet about being a Cali girl was def a highlight for me, second only to a grown man renaming his band and playing Garbage songs on repeat. Omg, yep, I will probably do anything if a guy did that.
All I know after this one is that I need a makeup tutorial from Violet and Ethan because Eyeliner = life.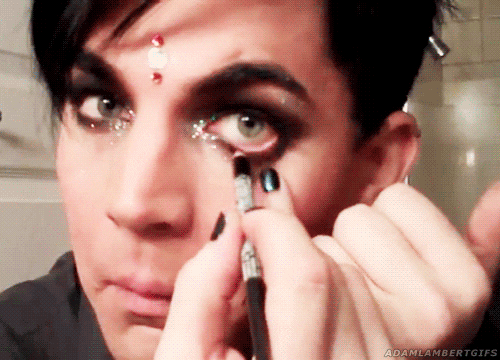 ---
Teagan's Reactions
Jess has been trying to get me to read this book for months but I resisted, because of all the romance sub-genres, rockstar romance is normally my least favorite (sorry, Jess). So, I didn't go into this expecting to love it, but I actually found it pretty enjoyable. I was also surprised at the quality of the writing and the depth of emotion present.
I almost didn't make it past the first chapter when Ethan (the Asshat Caveman as I referred to him for most of the book) treated Violet like a doll that he should be able to drag along while he follows his dreams and just kicks her aside like trash. And gives her an ultimatum two months after her twin dies? Excuse me? Is this the 1950s where women aren't allowed to have lives or feelings? Go back to your cave, Ethan.
"I have a strict policy His voice drops to something low and seductive. Ladies first." – Ethan
And while I appreciate orgasm equality and Ethan's dedication to this important endeavor, I got extremely uncomfortable with how often Ethan says "I'll make you come on my hands." I got it the first 20 times he said it… the next 100 made me cringe harder than when a sex scene comes on when you're watching a movie with your family. Just not necessary.
By the end I couldn't resist Ethan's eyeliner, tattoos and public displays of begging for forgiveness. I'm weak okay?! He also wore a speedo with a straight face. I can't not fall for a dude like that. And he apologized for being a dick and admit when he's wrong. I kind of love him for it. I also picture him as a rockstar Colin O'Donoghue in my head *swoon*.
I'll let Jess mostly cover my fangirl feelings on Violet but I adored her – especially her love for Battlestar Galactica, avocados and my man Jeff Goldblum. I also appreciate that when Ethan gives her ultimatums or picks his career over her life that she doesn't just go with it – she gets out and doesn't lose herself. #respect. 18 year old Teagan could've used this book & Violet as a role model.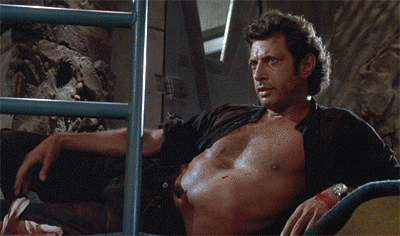 My only complaint with Violet is her failure to communicate with Ethan throughout the middle part of the novel. It takes her weeks to call him out on his shit for leaving her two years ago and then she refuses to communicate honestly with him about how she's feeling. And Ethan does the same. At one point he acts like he needs to magically divine from the heavens how to save his relationship with Violet — instead of.. You know… talking to her and asking?
My absolute favorite part of this book was how much the characters appreciated Mexican food and tacos. These are my kind of people.
---
Let us know what you thought of Dangerous Kiss in the comments! 
Follow us!
Twitter || Goodreads || Instagram Teagan || Instagram Jess ||Bloglovin