By: Nalini Singh
Slave to Sensation at a Glance
Overall Rating:  ★★★★
Dude: 

We'd give him skin privileges 😉

Heroine:

And we thought Jess was emo

Steaminess:  

Ice cube to inferno in 0.2 seconds

Emotional:

This book stabbed our emotions 79 times



Pairs Well With
Chocolatini
3 ice cubes

3.5 tablespoons Bailey's Irish Cream

2.5 teaspoons vodka

1.5 tablespoons chocolate liqueur
     Beware. Spoilers are coming…
---
Our Review
Alright, Singh. We both love you and hate you. We love you because this book was the breath of fresh air we needed. Yet, we hate you because now we have no choice but to fall into yet reading rabbit hole because we have to read the next fifteen (yes, fifteen!!) books in this series. If she keeps giving us Lucas-es we're gonna need a heart transplant because they've stolen ours.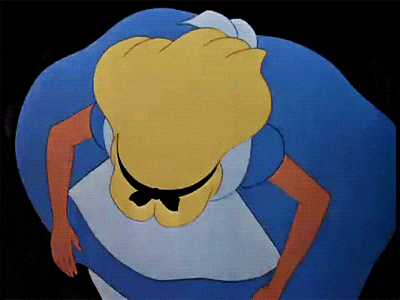 Singh is a genius and predicted Alexa 10 years early. "Computer, please raise the temperature…"  Girl better be getting some royalties for that brilliant idea. To top it all off the world-building was beautiful and unique in Slave to Sensation and we honestly could barely put this book down.
---
 Things We Liked:
Sascha – We loved Sascha even when she broke our hearts a bit. When she said she wished someone loved her so she would be protected and not alone we died a bit inside.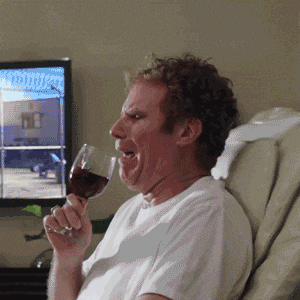 We got total Mission Impossible vibez when Sascha pulled the epic ghosting stunts and navigated the death trap that is PsyNet & traps the douchebag/serial killer Councilor. Get it, girl.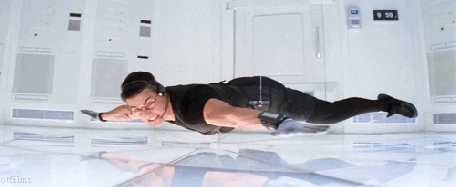 And despite being raised in a cold and brutal society she learns how to love and let her light shine. Gotta love a good comeback kid. She also didn't let Lucas boss her around. *singing Independent Women*
Lucas – Ok, we may have fangirled a bit on this guy (read: a LOT). Who is he even? Not even real, that's who. Long dark hair, tattoos, scars and still believes that women can hold their own. No way was this written in 2006, really? He was a grown up with issues who, get this, dealt with his issues and didn't lock his woman in a box.  Lucas is the perfect balance of overprotective and reasonable hot man. We'd 100% hijack this kitty-cat's dreams.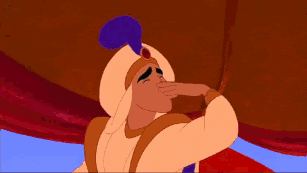 The Changelings – Their culture is a bit harsh at times but overall they are a great society that love one another and nature (you grow on, Yosemite!). It's adorable to watch how they all grow to love Sascha and help her overcome a lifetime of coldness.  And they believe in justice and revenge and put the Psy Council in their place which had us chanting "yassss."
The Worldbuilding/Plot – This book was really unique and didn't follow all the typical shifter tropes which we appreciated. We loved the complexities of psy minds and power and especially the descriptions of navigating PsyNet – it was compelling and interesting!
---
Things We Disliked:
Silence Protocol – Alright, how no one in this apparently "enlightened" civilization realized that creating a culture of individuals that aren't allowed to feel anything was going to result in a culture of psychopaths really worries us. Isn't that the serial killer recipe? How dumb can you be?!?!
Psy Culture – What kind of society doesn't allow their people to eat chocolate?!!?! Monsters that's who. And we're just not cool with a society that does not accept "different" and instead forces people to feel defective and be lobotomized. Put me down before you lock me up like a zombie. Hard no.
Covering Up Serial Killers – Excuse us?! The Council's master plan to give important serial killers "unimportant" girls to kill just because they are high-up in the hierarchy makes us sick. Disgusting.
Sascha's Mom – This cold-hearted bitch has to go. What kind of monster let's their daughter grow up thinking she is damaged for being "different" and is willing to let her basically be mind-raped to protect their corrupt society. HARD NO LADY.
---
Favorite Quotes
"We are going to have to talk about this dominant streak of yours."  "It's not a streak. It's all of me."

She narrowed her eyes at him. "I know that, your highness…"
---
Let us know what you thought of Slave to Sensation in the comments! 
Follow us!
Twitter || Goodreads || Instagram Teagan || Instagram Jess ||Bloglovin